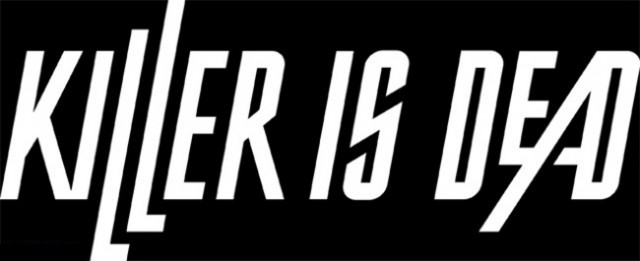 It's the news we never expected, Deep Silver have announced a choice of two editions for the forthcoming Suda51 game Killer is Dead, that's right fans of the cult Goichi Suda can get the first Collector's Editions of one of his games in Europe, for the first time ever!
Whilst it's not called a Collector's Edition, the exclusive Fan Edition will contain the retail version of the game as well as;
The Smooth Operator Pack that contains an additional mission, the Gigolo Glasses, the mysterious Betty for Gigolo Mode, and an unannounced item.
A Poster (size has not been specified)
Full CD soundtrack by Akira Yamaoka
Full colour Art Book (size has not been specified)
Exclusive Packaging
A Papercraft Diorama!!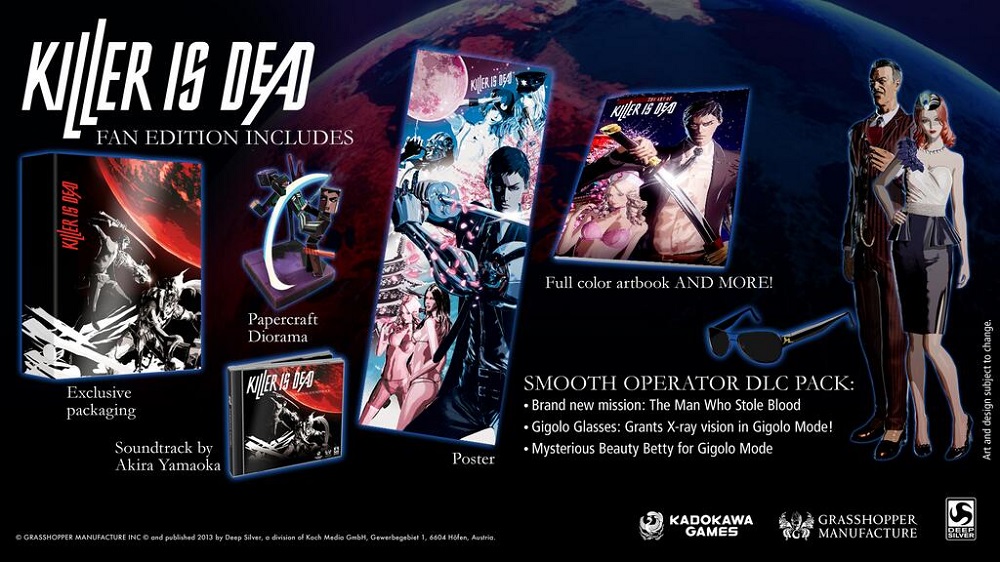 You can also purchase a standard Limited Edition that contains the full Smooth Operative Pack DLC at no extra cost, but why settle with that when you can get all these lovely bits?
Killer is Dead is now scheduled for a release August 30th for Xbox 360 and Playstation 3, no sites have it for pre-order yet, but we'll let you know as soon as they're up, until then the Fan Edition, and Limited Editions of the game will retail for £54.99 and £49.99 respectively, so save up them pennies!