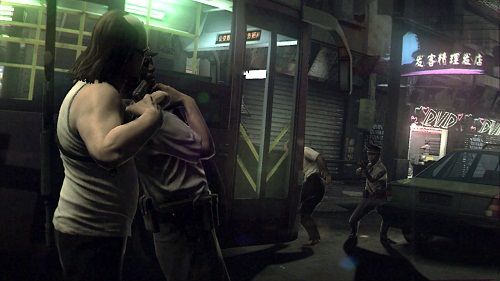 IO Interactive and Square Enix Europe are pleased to confirm that Kane and Lynch 2: Dog Days has gone gold already and will be released a week earlier than previously scheduled on Xbox 360, Playstation 3 and Windows.
"The team has worked hard to deliver a game that's different from the current trend of third-person shooters and we're so pleased to be able to share it with the world ahead of schedule," said Niels Jørgensen, general manager of IO Interactive. "With development now complete, why keep people waiting any longer? We want to let gamers experience the game we've created and get them online betraying their friends in Fragile Alliance, so we have decided to bring the release date forward by one week."
Get ready to experience 48 hours of hell with two of gaming's most disgusting notorious criminals in Kane and Lynch 2: Dog Days, where Kane and Lynch must face the consequences after a simple job goes wrong, and they are pitted against practically the entire Shanghai underworld.
With the fantastic art direction, relentless action gameplay and the innovative multiplayer there is no reason to not seek out what may be one of the best shooters of 2010 when it is released August 20th in the UK. If you're not convinced check out our impressions of the demo, and find out why Kane and Lynch is actually a whole lot better than you may expect!