Much to the dismay of adventure gamers that own Xbox 360's —yes there is a fair amount of you- the 360 version of Jurassic Park: The Game will unfortunately not see release in Europe until 2012.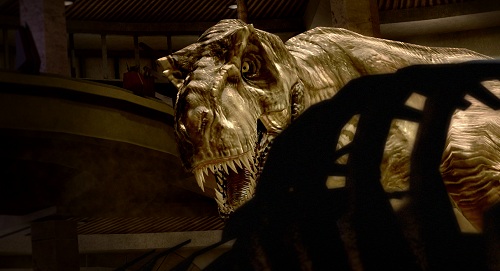 The official statement was made on the Telltale forums;
"Europe is a big deal to us so we're working hard to have the game out on PSN in Europe on the same day as here in North America. We'll be able to confirm that soon hopefully.

As for Xbox 360, we are not a European publisher i.e., we don't have a European office. That means that we need a publishing partner over there to get the game out to you. The good news is that we'll be able to make an announcement on that soon. So, while we won't be able to get the 360 version to you before the end of the year, we'll do everything that we can to get it to you as soon as possible."
So it looks like Xbox 360 owners in Europe will have to wait a little while longer, hopefully this will not impact the sales of the game too much. After all, we love Telltale's fantastic effort to bring adventure gaming to the masses, especially with such lucrative IPs.
PC and PS3 owners in Europe, there is no need to fret, the game will still see the scheduled release on both platforms in time for November 15th 2011. If you're a hardcore adventure gaming PC nut then don't forget that you can pre-order the Deluxe Edition now from the Telltale Store.