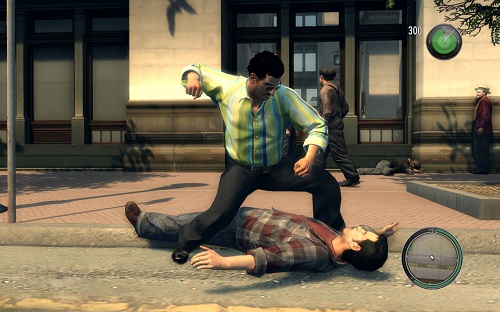 2K Game have announced that there will be a third DLC instalment for the most excellent Mafia II, entitled Joe's Adventures, continuing on from Mafia II through the eyes of Joe Barbaro, Vito Scaletta's obnoxious, womanising best friend during the time that Vito spends in prison during Mafia II's epic storyline.
As Joe you will unearth a dramatic storyline surrounding Vito's prison sentence and the truth behind the Clemente family whilst exploring new areas of Empire Bay in intense arcade-style gameplay.
Joe will be able to explore new locations including a train station, the cathouse, a boat yard and a seasonally changing lakefront. Joe's Adventures will also include new clothes, collectibles and even more classic 40s and 50s music, it will also contain optional city-based quests that will introduce leaderboards just like the second DLC instalment Jimmy's Vendetta.
Joe's Adventures will be available for the Playstation 3, Xbox 360 and PC later this year, ever expanding the beautifully crafted game that is Mafia II.