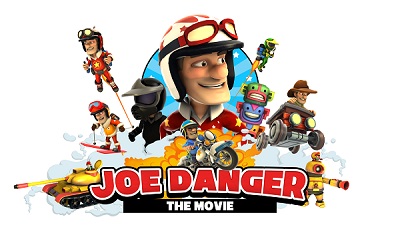 One of the best fabricated holidays for gaming has always been Halloween, it's the day that you've no excuse to turn the lights down, and play a truly scary game, or in some cases, just those that are taking part in the spirit! Like the folks over at Hello Games who have released a Halloween-themed add-on for Joe Danger 2: The Movie! Check out the trailer to see what you get in the pack.
That's right! The Undead Movie Pack adds 15 brand new levels across three tours, and the opportunity to play as six new characters like the brain-hungry Zombie, Vampire Hunter, Pumpkin Head or the adorable Chimpanzombie, surprisingly enough it's actually the first piece of downloadable content that the developers have made for Joe Danger 2: The Movie!
The pack's already out for the Xbox 360 and Playstation 3, however we're here with some slightly more special news for PC owners because the pack is launching on Steam tomorrow for £4, however Joe Danger, Joe Danger 2 and the Undead Movie Pack will be on sale during the Halloween period!
Joe Danger and Joe Danger 2: The Movie are available now on Xbox 360, Playstation 3 and Windows PC via Steam, you can purchase the Undead Movie Pack today from the Xbox Live Arcade and Playstation Network, but if you can wait a day then prepare to enjoy its new tracks and characters on your PC for 20% off tomorrow!