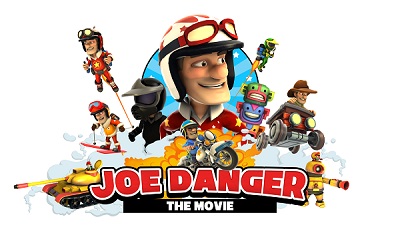 Its the Holiday season! the time for eating brains, breaking pentagrams and smashing pumpkins.. Ok so that's a lie, but it can be if you indulge in the Joe Danger 2: Undead Movie Pack downloadable content released just a few weeks ago in time for Halloween.
So I'm a little late to the party, but it goes without saying that a good scary game can be enjoyed all year round, even if it's a delightfully vibrant and fun one! The Undead Movie Pack is actually the very first downloadable tour for Joe Danger 2, and the folks at Hello Games do not disappoint.
For your money you'll find three new acts in the downloadable tours section of the game, each act ranging from a simple Nightmare to the more hectic Hell and Inferno difficulties, each act includes five episodes that will see you smashing up hellish pentagrams, jumping over transdimensional portals and generally vaulting over open graves and escaping large pursuing tentacled creatures, on a brilliantly vibrant backdrop.
Now it's a bit unfortunate that the Undead Movie Pack does not go breaking any boundaries as far as the beloved stunt driver goes, think of it as more of a level pack, so you'll still be collecting coins, tracking down all the stars and picking up all the letters for DANGER, just in a wonderfully ghoulish world. Not forgetting that this of course means that in owning the pack you'll unlock the ability to create your own Halloween themed levels!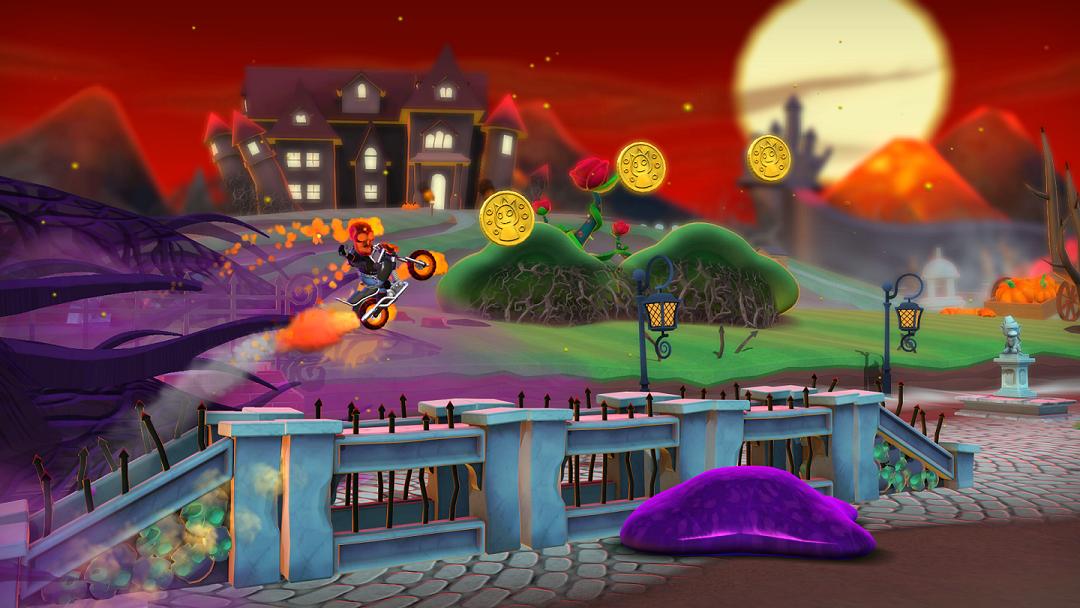 Not only does the pack add fifteen new episodes, but it provides you with so much more of the addictive and frustratingly challenging gameplay that you just can't put down. Joe Danger fans will be very pleased with included episodes, although I must admit my patience did begin to wear thin on the zombie missions where you must keep picking up brains to keep the timer running, but I know that the game is not forgiving, and fans of the series can most certainly lie safe in the knowledge that the pack will fulfill your Joe addiction.
On top of the three addictive acts in the Undead Movie Pack you'll also get six new characters; the heroic Vampire Hunter, the Chimpanzombie and more traditional Halloween-y characters like the Zombie, Werebear, Pumpkin Head or.. Ghost Rider, unfortunately each character is really just a re-skin of the preexisting ones, but who cares when you're cycling over bear traps, ducking and jumping over obstacles and racing to that finish line!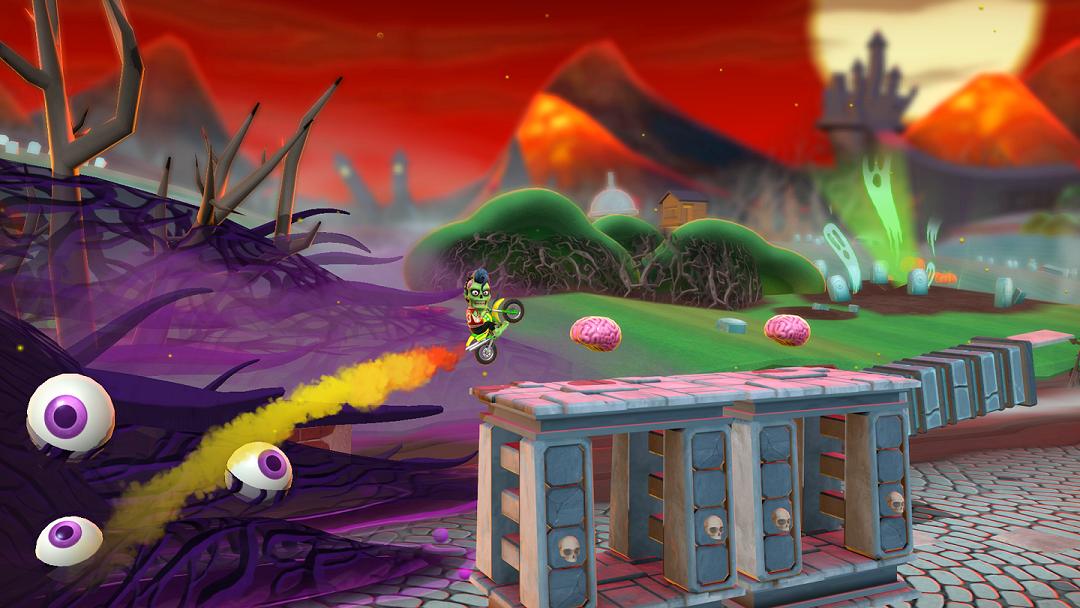 The Joe Danger Undead Movie Pack is available now for Xbox Live Arcade and Windows PC for £3.99, if you're already sick of the Holiday spirit seeping through into your November, what better way to say no than with a bit of undead fun!