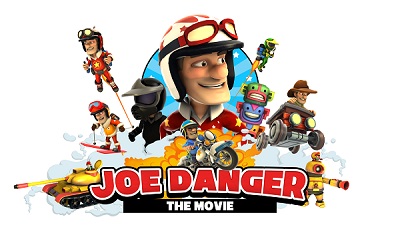 Joe Danger The Movie is so close to release you'll be popping tricks on unicycles, racing friends and creating levels in no time, so to get you as excited as possible, the lovely folks at Hello Games have released a trailer to prepare yourselves for the journey ahead.

" frameborder="0" allowfullscreen>r attempting to thrash the levels at Eurogamer Expo, and again at E3 we cannot wait for Joe's second outing on the Xbox Live Arcade that explodes Joe into the movies and the ability to use around 20 different vehicles across 20+ playable characters including cupcakes, bears and Joe in many a variety of fantastic costume, not forgetting that the Xbox has a bit of Play, Create, Share with the return of the Toybox!

Joe Danger The Movie is scheduled for a release during 2012 via the Xbox Live Arcade, so we're hoping it's released pretty soon, then we can jump back on the hardest level in the game and give it our best!