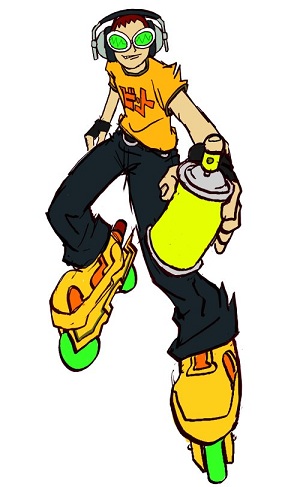 The day that hundreds, perhaps thousands have been waiting for has finally arrived and that it SEGA announcing a re-release of Jet Set Radio on current gen consoles. I couldn't believe it when I heard the news as this is one of the things I have been dreaming for.
SEGA released a news post on their blog with a teaser trailer not stating any names or anything but with a certain music track playing in the background that Jet Set Radio fans will definitely recognise in the 21 second long video; Funky Radio by B.B. Rights.
Jet Set Radio fans will finally be able to have some fun once again in the Dreamcast classic 12 years after its original release. No dates have been announced yet but that'll probably follow when a full trailer has been released. Fingers crossed SEGA still have the licenses for all the great music from Jet Set Radio, and if they don't I hope they don't substitute it with different music.