Rising Star Games have now officially announced that their newest most interesting looking title is now all set for release on the 29th of October. That game is of course Ivy the Kiwi? The newest creation by industry legend Yuji Naka, most may know Yuji Naka best for his games he created in the past, but those SEGA days are now all behind us and he's working for Prope.
Martin Defries, managing director, Rising Star Games, commented ''It's a real pleasure working on Ivy the Kiwi?. It's an incredibly charming game, from a games creator responsible for one of the greatest characters of all time. With the release date now announced, I'm looking forward to the game hitting the shops and hearing what Yuji Naka fans think of his latest creation."
Ivy the Kiwi? Follows the story of a lonesome baby bird who is desperately in search of her mother who she strayed away from. By following the trail of feathers left in the environment Ivy hopes to reach her parents by being navigated around any obstacles that get in her way by you, the player.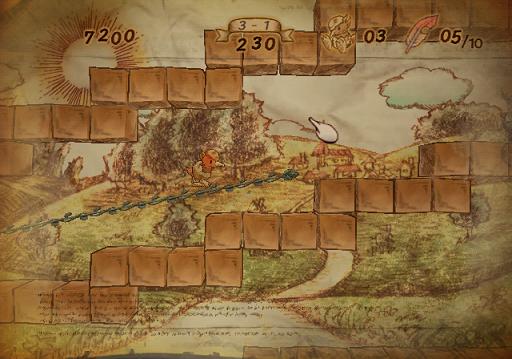 The game features over 100 levels and makes use of motion control for Nintendo Wii and the Nintendo DS touch screen by needing the player to place vines in the level to help guide Ivy through the levels, as well as in multiplayer versions of the game.
Ivy the Kiwi? Is set for release on Nintendo Wii and Nintendo DS on October the 29th in PAL territories and we can't wait to see Yuji Naka's and Prope's newest title.