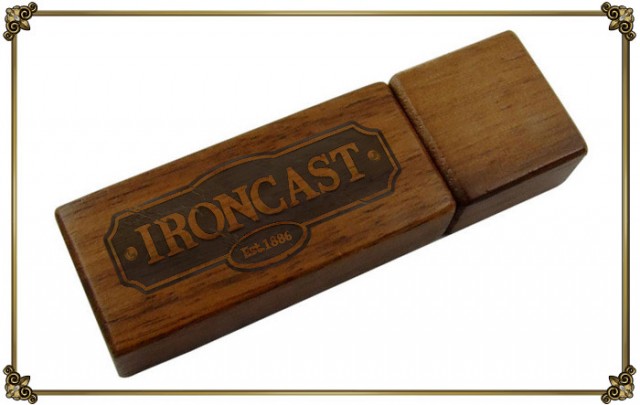 The wonderful world of Kickstarter is often an outlet for the games that people want that just won't get published, and so many fantastic games have come from it in the last five years. Not only does it allow slightly larger companies to make the games that they really want to make, but it's a brilliant avenue for even the smallest of companies!
This is oh so true for the developers at Dreadbit who have devised a game that practically anyone can enjoy! If you remember the brilliant fusion of Puzzle and RPG that Puzzle Quest brought to so many different platforms, then you may have an idea of what to expect from Ironcast, an upcoming turn-based Steampunk Mech Combat game that fuses the gameplay of a match 3 with tactical battle in a deeply challenging campaign, watch the trailer to get an idea of what I'm talking about.
Players will take control of 7-metre-tall walking vehicles known as Ironcasts, these come in three different frames all suitably English in their naming; you may pick the Dunraven, the Arundel and the Warwick, each with their own specific tactics. With one of these in tow, you must face off an invading force of enemy Ironcast to defend 1880's Victorian England from the French!
Now this isn't a guns blazing affair, battle is entirely turn-based, and attacks are made by generating resource nodes that will drive the Ironcast's weapons and systems through energy, ammunition, repair and engine coolant, which is all achieved via Match 3 mechanics. You'll have to make these moves wisely though, as a mistake may see your Ironcast crippled by your opponent, or overheating through your consistent use of weapon fire.
There's even a Roguelike campagin where death is permanent, but rewards are persistent across sessions, allowing you to drive back in the invading forces like a true army of mechanical men! In the campaign you'll have 14 days to build up your War Assets for the boss encounter that may or may not go in your favour, depending on the tactics you've taken in the 14 missions prior.
If you aren't throwing your money just yet, there's also a couple of physical rewards available, if you feel so inclined to be the owner of a beautifully created steampunk jetpack *please note it does not actually function as a jetpack*, not to mention the chance to influence the game, appear in it as a character, and have lunch with the awesome developers, then there's always the £5,000 pledge for those feeling a little extra generous. If you don't quite have enough money going spare, fans of all things touchy-feely can get a custom-made USB pre-loaded with the game on it for £50, an exclusive Commander ingame as well as an exclusive Ironcast!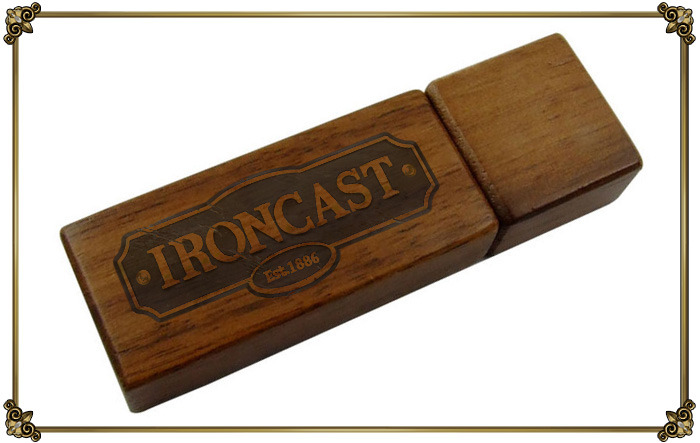 Ironcast is hoping for a release December 2014 for Windows PC, Mac and Linux, go on, give it a pledge, and relive the days of Puzzle Quest in a new, beautiful Steampunk world, with more challenge and risk than ever before.