Last time I knew, geeks were in, and when you want to be a geek the best way to go about it is in the clothes you wear, the problem is however, what if geeks go out? All of a sudden you are stuck with all these t-shirts that are no longer cool to anyone but yourself. Insert Coin Clothing comes to the rescue in your hypothetical dilemma, with their own styling of subtly geeky attire.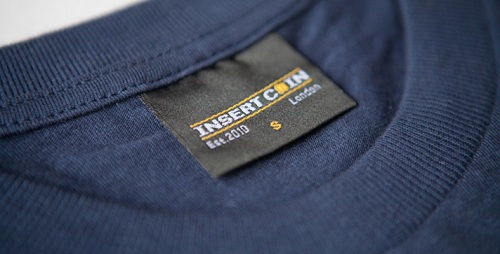 Whether people scratch their head at the Heavy Rain origami pattern that they sell, or you have gamers whispering about your Goldeneye t-shirt Insert Coin Clothing's line ranges from cleverly subtle to so mind boggling that only the most hardcore of gamers will understand.
Insert Coin Clothing are a relatively new company on the scene of gaming attire, and were inspired to stray away from the same old Mario and Space Invaders designs that the market is in abundance of, and so instead they stick to people, companies and locations that the more seasoned of gamers will recognise as a great homage to classic titles.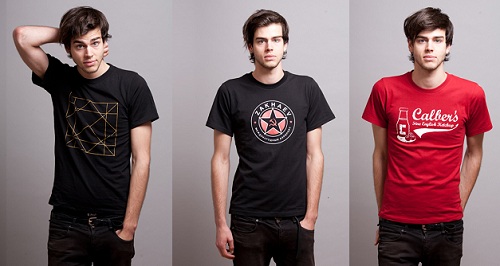 Their current line includes 15 designs referencing games such as Goldeneye, Resistence 2, Killzone, Call of Duty: Modern Warfare, Fallout 3, Metal Gear Solid, and Resident Evil, and with more in the works Insert Coin Clothing looks to be one online store that is only going to grow in popularity. The different designs possible are pretty much limitless, so at Gamercast we got together and considered what we would love to see as a new design, kudos if you know what games that they are referencing.
Paul: Rat in the Pot Inn, Ald'Ruhn
Tim: Electro Bastard Ray
Catherine: Heartbeats
Charlotte: 'Aesir Corporation' - a bit closer to heaven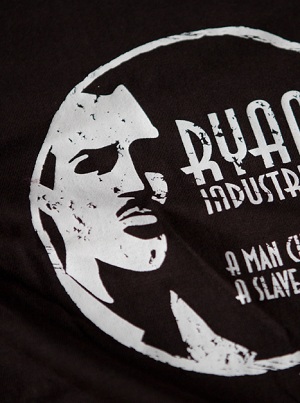 The sizes offered also cater for the very smallest of people, to the cuddlier of gamers, with men's t-shirts ranging from small to 3XL, and girl's skinny fit t-shirts ranging from small to large, they also sell a variety of hoodies using the same designs from their t-shirt line that come in small to extra large.
The best thing about Insert Coin Clothing is that they offer free postage worldwide all year round! No matter if you live in Qatar or Manchester your postage will be free, one perk that very few geek clothing stores do not do.
Better yet Insert Coin Clothing's items are made to last, you won't find your usual Fruit of the Loom or Gildan tags that you will usually find on gaming shirts, to top it off they are also very soft, and the prints on the t-shirts are not going to crack like poorly made t-shirts always do.
Insert Coin Clothing's range is the perfect gift for that special gamer in your life, and a great Christmas present too, but whether it's for a Birthday or just to remind someone you love them, every gamer will appreciate the subtle geekiness that exudes from this brilliant line of clothing.
However in case you can't make the last Christmas posting date, or don't know which t-shirt your loved one would appreciate the most, Insert Coin also offer vouchers on their website ranging from £5-£20.
Insert Coin Clothing sells some of the most subtle t-shirts for gaming fans, and are the perfect last-minute gift for Christmas.
Unfortunately international orders are no longer promised delivery in time for Christmas, however UK gaming fans have until December 19th to place an order that they won't regret!
We didn't!