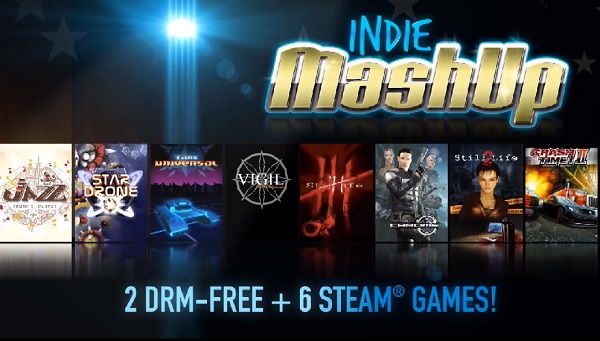 With the Fire & Ice Bundle still going strong, Bundle Stars have announced a new bundle in the Indie MashUp of 8 Windows PC games with another very alluring pay what you want price. Comprised of indie games and classically studio-developed games with platformers and first-person shooters, there's a bit of something for everyone.
For just £3.94, gamers can get shooters, adventure games, sci-fi action and even a first person shooter in the Chrome engine that Techland still develop in to this day. A percentage of the money paid for the bundle will go directly to Special Effect, a charity that enables everyone, no matter what their disability, to enjoy computer games.
However if you don't want to drop just under £4, for just £1 you can get a copy of Jazz: Trump's Journey and StarDrone; a unique platformer and a sci-fi themed action game.
If you're umming and ahhing, don't even think about not buying this bundle, it is worth it alone for the copies of Still Life and Still Life 2 that will set you back £7.99 each on Steam! Plus with the added bonus of the classic Chrome, and the eccentric Jazz, Vigil and Tank Universal you've a fantastic bundle of games at hand for such a low price.
With the final two titles unveiled as Syberia and Syberia II I don't believe there's ever beena bundle quite so good as this! So what are you waiting for?!
The Indie MashUp bundle is available now until April 16th; will you take advantage of it and get a set of truly brilliant adventure games? Don't forget that the two mystery games will be revealed soon, and we really think that you will like them!