One extremely cute addition to the recent surge of great Xbox Live Arcade titles is ilomilo, the newest game developed by the small Swedish studio Southend Interactive, a studio who I've always wondered if they named themselves after Southend-on-Sea. Having previously only worked on mobile titles and a port or two of console titles, Southend have finally delved into the deep end and come out with a truly amazing title.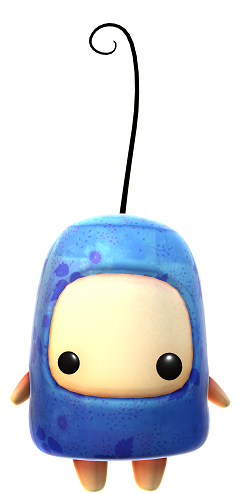 So ilomilo on first glance may look like it's based off a children's TV show, or some kind of toy range, as the main characters ilo and milo are just so adorable it's almost unbelievable that there isn't any kind of merchandise you can buy. Oddly enough though all of the story pieces of the game are actually photographed images of a little ilo and milo who Southend had crafted for them. So maybe in the future we'll see a line of exclusive ilo and milo cuddly toys off their website, or I'm sure they'll be something on etsy soon.
Looking past the cuteness ilomilo is a pure puzzle game needing you to get the two characters ilo and milo together in order to finish a level. It may sound easy but it requires a lot of thought in the later levels, so don't go thinking this game will be like a walk in the park. You may find it quite easy at the start but be prepared for the difficulty to spike up. From the start you are introduced to the different characters and interactable pieces you can use to your advantage, such as normal blocks, an extending block and much more. It's also very similar to Kula World in that on certain blocks you can walk round the other side of it, defying gravity thanks to little red carpets.
Southend have also worked closely to their roots on ilomilo by not only creating an XBLA version, they've also created a version exclusively for Windows Phone 7. With added little bits here and there like tilting the phone to move the camera, flicking through the story as if reading a book, plus it runs really well and has no lag at all. Which was a surprise as from looking at the screenshots, other than smaller sized textures the game is pretty similar to the XBLA version. You can pick up the WP7 version off the marketplace for £3.99, sadly it doesn't feature the little band players or a co-op mode, but it's still chock-a-block full of puzzles.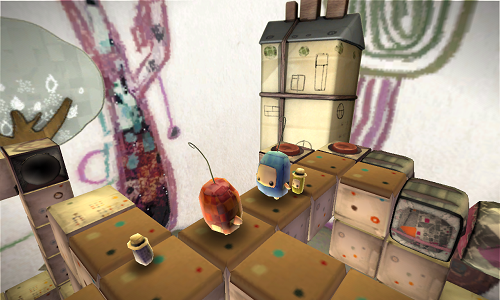 An addition that makes the game that much closer to perfection is that it's also got co-op play, sadly it's only offline co-op, as online would have made this the perfect game. However as an offline co-op you can have lots of fun while playing with a friend. The current player will be controlling ilo or milo, and the other will have control of a small little fly called oli or moli. As these little helpers you can move around with the analogue stick to be annoying, and also press the A button on squares to highlight them if your friend is having trouble with the puzzle.
Or the most amazing part to co-op is if you press the X button or Y button and you can bring up a little guy with a trumpet and one with a drum to play a little music, if you press them in rhythm they play a song, or you can press them as fast as you can or slow as you want. This can be either irritating to the person you're playing with or they could love it. For me it was a major selling point for keeping the second player active. My only little niggle however is that your save data for co-op has nothing to do with the single player game, so you will have to play the whole game through twice if you want to complete everything.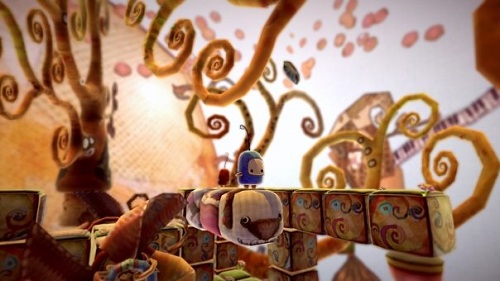 As well as the main game and co-op you are also given an unlockable ilomilo shuffle mini-game which is a pixel art arcade game where you control the two characters and need to rack up as much score as possible while being sure not to fall down. It adds another reason to continue playing the game, and like the rest of the game works really well and sits nicely alongside the main game.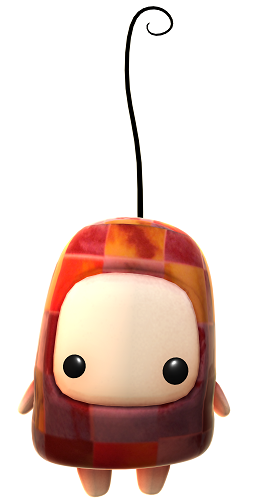 Not only is the game beautiful and perfect visually, it's also got the amazing audio to suit the game. The whole game is musically brilliant and helps round off an almost perfect game which presents itself in the best possible way. Hopefully this game will put Southend on the map.
ilomilo was originally something I thought was only a Windows Phone 7 game, after having the chance to have the full game back in November I jumped at the chance and am so happy I picked it up. Widely recommended to all especially for the co-op play 5/5.
ilomilo was published by Microsoft Game Studios and is currently only available on Xbox Live Arcade and Windows Phone 7. Carrying the now seemly average price tag of 800 MS points it's definitely one you should try out.