We love indie games at Gamercast, especially when they stand out, and as of today a new game is available to play that we feel may interest lots of people out there.
FOTONICA is a first person, one button, free running game created by a micro studio known as Santa Ragione. The game is set in an abstract outlined world that promises to exclude no one from playing it as you only need one button and don't need to be able to hear or see exclusive colours.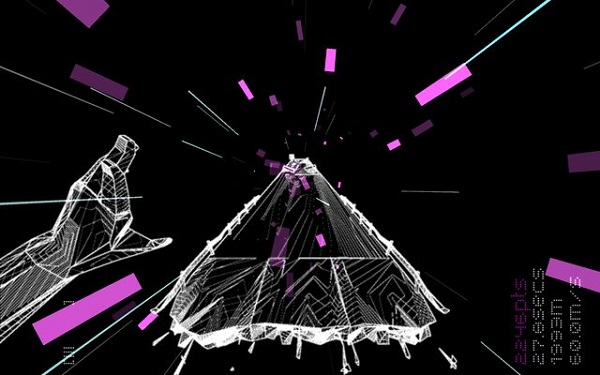 The game boasts 5 specifically designed level as well as one level which is a procedurally generated level which will never end…unless you die of course. A two-player split-screen mode as well as multiple features to draw players in such as achievements, a stat tracker, cross platform rankings and it's totally DRM free.
Similar to other methods of payment that other indie games are jumping on board with, Fotonica is a pay what you want game, with a minimum donation of $1.75.
All money paid for the game will go into developing new content for Fotonica as well as to help fund Santa Ragione's future projects.
You can play three levels for free on Kongregate via the Unity web player or purchase the game off Fotonica's website for PC and Macintosh.
I highly recommend everyone gives the demo a go as it's quite an addictive game, focused around quick reactions that I found really hard to put down.