We've been waiting almost a lifetime, but the apocalypse is almost here, I Am Alive is officially coming to the Xbox Live Arcade and Playstation Network this winter.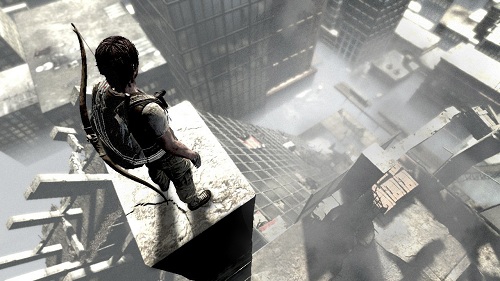 If you have never heard of I Am Alive it is similar to the Disaster Report series and follows a man's journey to find his wife and daughter that were lost during the 'Event'. A year after said occurrence he finds his hometown Haventon in ruins; buildings are destroyed, toxic ash fills the streets and society is torn.
"We know people have been waiting for this game to arrive, and we believe it's going to be worth the wait," said Adam Novickas, Director of Marketing at Ubisoft. "I Am Alive presents a unique take on the post-apocalyptic, survival genre by creating more complex and emotional situations for the player. Xbox LIVE Arcade and PlayStation Network are the perfect platforms to leverage the mature and challenging experiences of the game."
I Am Alive promises to challenge the player with both enemies and the environment; this is one promise that has been broken with a certain game in the past, so we are hoping that I Am Alive is going to deliver. A good sign is that much like the Disaster Report series, stamina and resource management is key when you are up against deadly atmospheres and tasked to scale buildings of epic proportions just to search for supplies.
Other features such as the unique combat system allows you to ward off cowardly enemies with an empty gun to ensure that you do not waste any precious supplies gives even more reason to why we are waiting patiently for I Am Alive.
Even though it's taken so long, I Am Alive sounds as though it's going to live up to the very reasons that our interests were originally peaked. Hopefully it should see release on the Xbox Live Arcade and Playstation Network this Winter 2011.