You may remember our review of the slightly confused XBLA title Hydrophobia, well Dark Energy Digital have announced that a comprehensive update, twinned with a price drop to 800 Microsoft Points is on the way in Hydrophobia Pure.
"Thanks to the bespoke procedural technology and data driven architecture of the InfiniteWorlds TM engine, we've been able to cram a huge amount into a tiny patch — to be honest we didn't think it was possible to make as many changes as we have. The camera and control changes alone makes it play so differently; it's a whole new experience. We have listened to what the community liked and disliked about the game; we know we didn't get everything right first time around but we have taken this time to refine the experience." — Pete Jones, Joint Creative Director.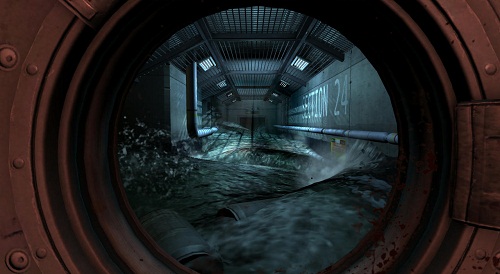 After detailed analysis of both critical and customer feedback, Dark Energy Digital have reworked a lot of the major systems in the game. This includes issues like new mapping for the controls that have also been massively improved, the combat, cover and camera systems have also been reworked. As well as much clearer damage feedback, objectives, enhanced climbing and even better graphics.
The new and improved update for Hydrophobia launches December 21st for XBLA which is free for those that already own the game, and a full list of the improvements can be found on the official website. It will be interesting to give Hydrophobia another go after the update, because after all Hydrophobia was a brilliant idea, it was simply the execution that let it down.