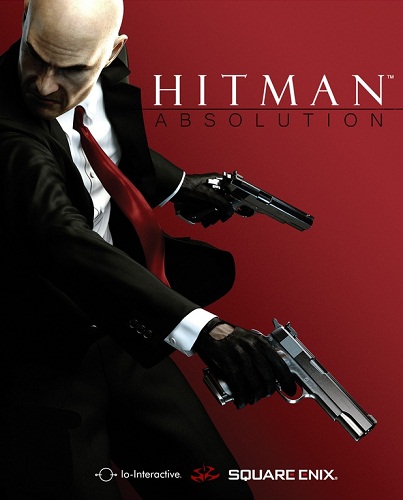 We knew that Square Enix couldn't miss out on the chance of an extra special collector's edition for their upcoming highly anticipated Hitman: Absolution, and they've actually gone and announced one!
The strictly limited (how many has not been divulged) Deluxe Professional Edition will include the Professional Edition of the game that includes a hard-cover Hitman: Absolution art book, indepth making of DVD and the Agency Gun-Pack DLC, exclusive to the edition is a 10" Agent 47 vinyl statue which you can make your own minds up about. The Deluxe Professional edition has a £79.99 markup, £20 more than the standard Professional Edition.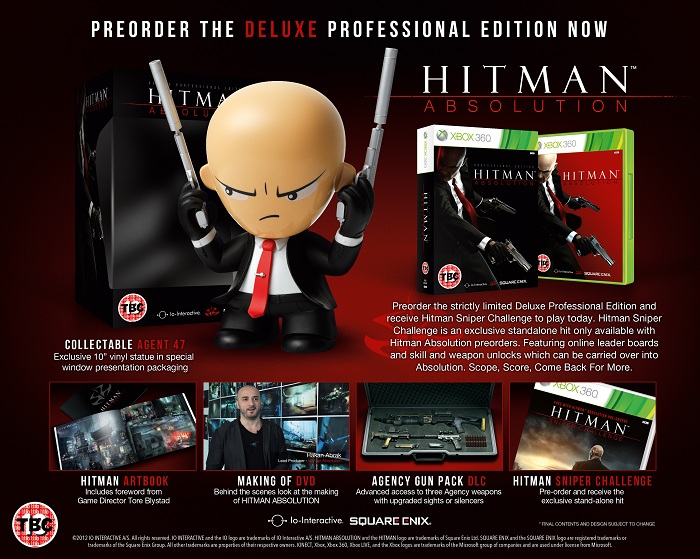 If you've abstained from Hitman: Absolution because you fear it too different to the Hitman that we all know and love, check out our recent preview from E3, and a developer interview that sets the record straight with Agent 47's latest outing.
Those that pre-order the pack will of course get a taste of Absolution with the Sniper Challenge DLC that can be played straight away, and the game itself is scheduled for a release November 20th on Xbox 360, Playstation 3 and PC, we can't wait.