Well Gamercast were lucky enough to meet him at the Metal Gear Solid 4 signing back on the 2nd of June in 2008. If you haven't previously had a chance to meet the legend (and have something signed) you have another chance coming up very soon.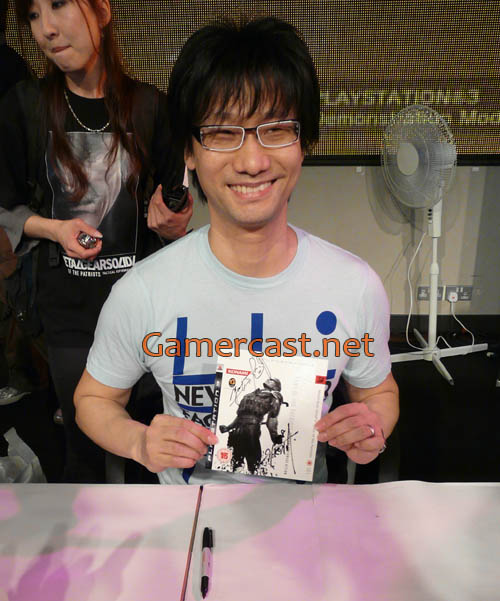 To celebrate the launch of Metal Gear Solid Peace Walker, the next Metal Gear Solid game (a PSP exclusive with a release date of the 18th of June in the UK) Konami are proudly bringing the Kojima promo tour over to the United Kingdom.
This time round the tour consists of Hideo Kojima and Yoji Shinkawa (art director) and it's a tour Metal Gear Solid or Snatcher fans will not want to miss!
They will be starting off in London's flagship Oxford Street HMV, on the 18th of June signing from 4pm till 6pm so you will need to make sure to get there early.
Then the following day on the 19th of June, to collectively celebrate the launch of the game and a line of t-shirts they are also heading over to the Uniqlo store on Oxford Street. This signing event will only be from 11am till 1pm.
Gamercast will definitely be there, and maybe I'll finally get my original Metal Gear signed by Hideo Kojima, while picking up the exclusive Uniqlo t-shirts.