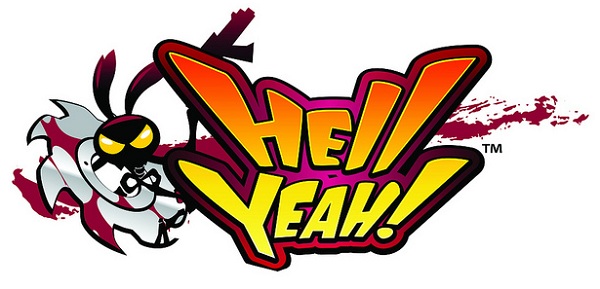 To celebrate the confirmation of the release date of the quirky and violent Hell Yeah! Wrath of the Dead Rabbit, Sega and Arkedo have unveiled the new 'Pimp it up' trailer to show off a little of what is on offer in their distinctive downloadable title.

Ash the prince of hell must harvest souls, grab diamonds and loot to unlock upgrades and customisations on his quest for vengeance, and as always more power means more gore, and in the case of this particularly gruesome rabbit; more penetrating drill power!

With thirteen guns to blast away at disgusting monsters, and nine wheels on your drilling slaughter machine there's a lot of pimping to be done, and whether it's gold, glitter, or glasses you've over fifty masks to slay in style, check it out;

" frameborder="0" allowfullscreen> Yeah! Wrath of the Dead Rabbit will be available for download via the Xbox Live Arcade, Playstation Network and PC for 1200 Microsoft Points and £9.99 respectively October 3rd 2012.