Kalypso have announced yet another publishing deal after last weeks news, however this will see an exclusive expanded retail edition of Flying Wild Hog's cyberpunk First-Person Shooter; Hard Reset.
Hard Reset drops players into a dark dystopian cyberpunk world where they can enjoy a frantic FPS combined with upgradable weapons, insane boss fights, physics-based combat and what every cyberpunk fan wants; an intense storyline.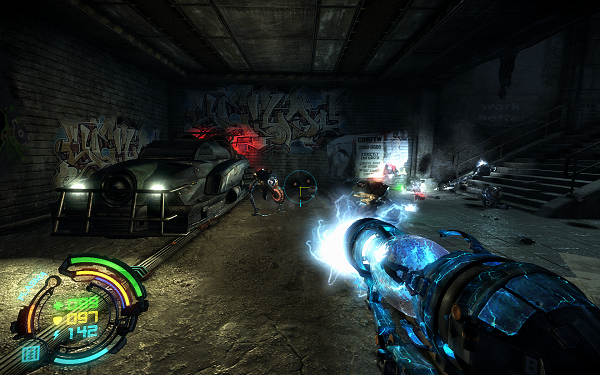 The Extended Edition not only brings the game to those that could not access it, but also contains five new levels adding approximately two hours of gameplay to the original game, as well as four new enemies, a new boss, updated graphics, additional gameplay elements, and new levels for survival mode.
Hard Reset: Extended Edition will hit UK retail stores in March 2012. With Deus Ex out the way, cyberpunk fans have little to sate their appetite, so the availability of Hard Reset in retail outlets is a brilliant new game to fill the void.