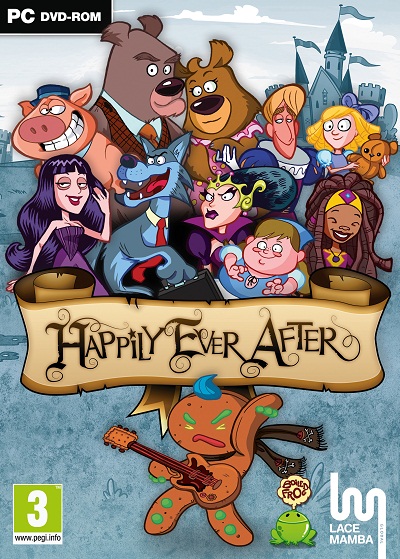 The hidden object genre is one rife in the casual games market, with the big hitters like Mystery Case Files dominating the field, it's rare that you find a game that thinks outside the box, strays away from the photorealistic picturesque scenes, puts some proper puzzles up for grabs, and redefines how you think of the average casual puzzle game in Honeyslug's Happily Ever After.
It's always nice when your website gets hits, and you might not have checked recently, but your problem page 'Fairy Godmother' has been receiving a lot of emails of late asking for help, yeah who'd of thunk it? Well after a bit of investigation they all lead to the same location, following it on your satnav you find that you are suddenly trapped in the town of Unbelievaville.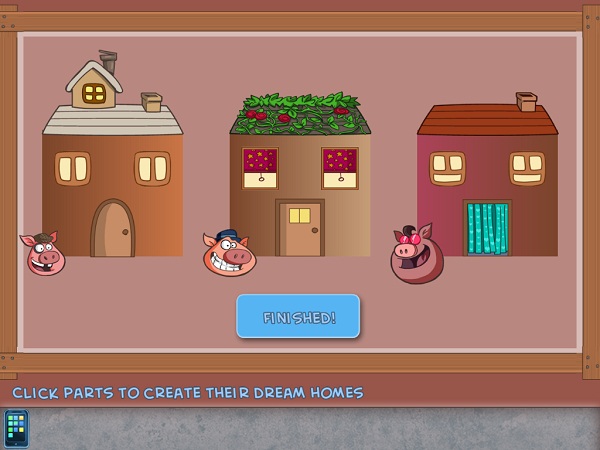 Five minutes into your stay you're offered a house from BB Wolf the local slimy real estate agent, find out that the Evil Queen is unhappy because with your presence she is no longer the coolest person in the land, and crash into a poor defenseless gingerbread man. In Unbelievaville you'll find all of your childhood fairy tales have undertaken a slight modern twist; during your stay you'll need to find the perfect girl for the not so charming prince, help Red Riding Hood deliver some fried chicken, and sort out the fussy goldilocks so that she doesn't go insane when she finds that things in her house are not 'just right'.
The towns problems will come at you via a selection of observation based puzzles; from spot the difference, finding a series of matching objects in a level, matching patterns, spotting the odd ones out, mixing paint, or simply locating objects on the screen. These are delivered through a 100 rich scenarios that will see you finding odd coffee beans, spotting where Hansel and Gretel have eaten parts of the gingerbread house, picking the right house for the three pigs, even determining what veg are hidden under a stack of mattresses for a princess, all leading up to the towns big event, the Know Talent contest.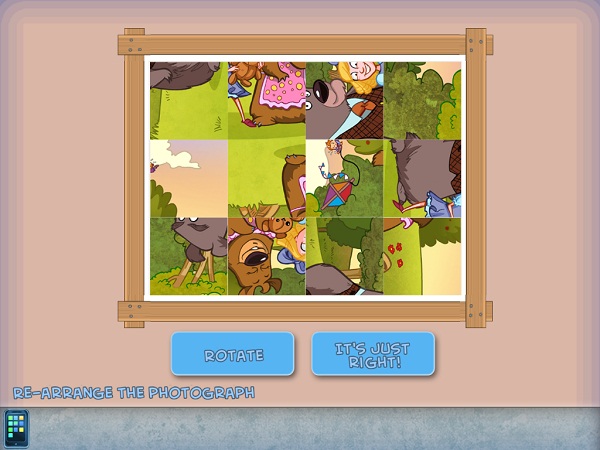 Whilst a lot of the puzzles are quite simple, occasionally you may have trouble finding that last book, tracking down a crowbar, or you just cannot spot that last difference, thankfully the Genie 2.0 app on your phone can help you with a hint in even the stickiest of situations. The hint system is absolutely neccessary when certain puzzles get a little pedantic, whilst a few are sometimes just not explained enough to the user. On the other hand unless you are stuck on a puzzle, you'll find about 75% of the game quite a breeze.
Alongside the main story there are also three mini games centred around the inhabitants of Unbelievaville, with the game originally released for iPad, most of these are catered far better for a touch interface, however whilst you won't get as good a high score in Zit Splat as you might have done on a tablet. Perfect for your PC however is the delightful Sugar Rush where you must jump around as a plump Hansel, eating sugary treats, but staying away from bland turnips so that you can catch and eat the poor gingerbread man. Whilst only a small portion of the game, the mini games are an adequately frenzied addition to an otherwise chilled out game.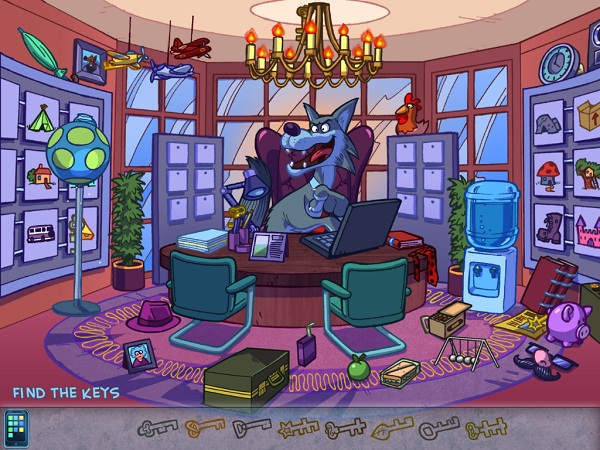 This is not your average hidden object, seek and solve adventure, Happily Ever After harkens to a bygone era of puzzling with its witty dialogue and simple but effective observation puzzles, it's more like the old Usborne book series' from the 80s and 90s and less like Mystery Case Files 23. To make your experience even more enjoyable, the game is enhanced with the fantastically colourful and cartoony visual style that really separates it from the bland locations and settings of the game's closest rivals.
Happily Ever After is very much a casual game, and whilst hardcore adventure gamers may not be completely satisfied, the puzzler in you all will be sated with the simple but effective conundrums that you will face. If you're looking for a nice, clean puzzle game just like you used to get in puzzle books as a child, well maybe you should give the town of Unbelievaville a visit.

Happily Ever After is available now in all good retail stores for the RRP of £14.99, although if you shop around a bit you can get it as low as £6.99.