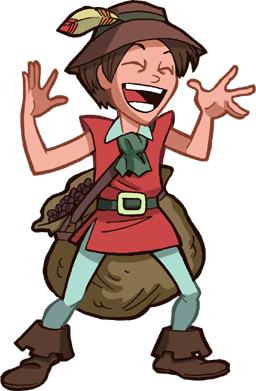 So I have a slightly secret, or sometimes lesser known addiction to the point and click, seek n' solve genre, it's not really a secret as I've reviewed a few seek n' solves in the past and played many others. They're quite an addictive casual style of game that as well as entertaining you, keep your brain and eyes constantly working as you solve puzzles and find hidden objects. However most seek n' solve titles have gotten a little samey as of recent and feel unloved and slapped together, well it's completely the opposite for Happily Ever After.
I very recently had the chance to preview Honeyslug's upcoming hidden object game, Happily Ever After; a game where you play an agony aunt/uncle who starts to help out fairytale characters with their very modern problems.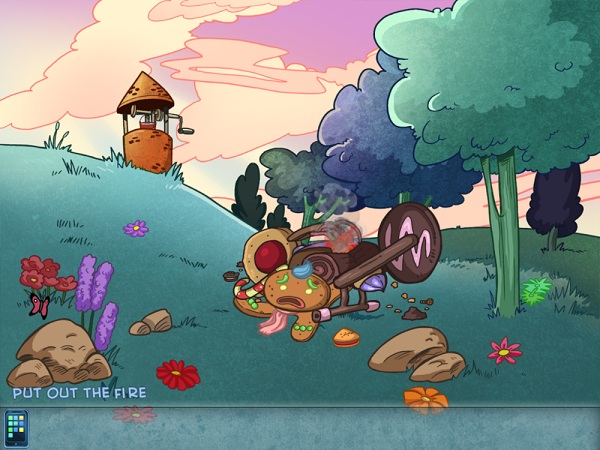 The story starts with you receiving an unusual amount of problems sent to your agony aunt style blog, so you go to investigate by navigating to the location of these emails with your sat nav. However it takes you into a tunnel where on the other side you're in a whole new world. Almost straight away you meet a gingerbreadman who informs you that you've made your way to Unbelievaville and nobody is really able to help you out.
Visually Happily Ever After looks great, it's bright and colourful and almost the exact opposite to the dull and lifeless colours and environments found in a seek n' solve. They also manage to keep each level fresh by giving you some new objects to find or a new puzzle to solve. You will revisit locations but never to find the same pair of scissors or crowbar. If you're a fairly regular seek n' solver like myself you may have become bored of seeing the same items around the whole game being asked to find things for no particular reason. Well you'll be surprised to know Happily Ever After breaks this mould and never really feels dull or lifeless like multiple levels of Amazing Adventure Around the World can. You'll also be relieved to know that there are no sliding puzzles present in the game, and all the puzzles are a lot more interesting than what you may be used to.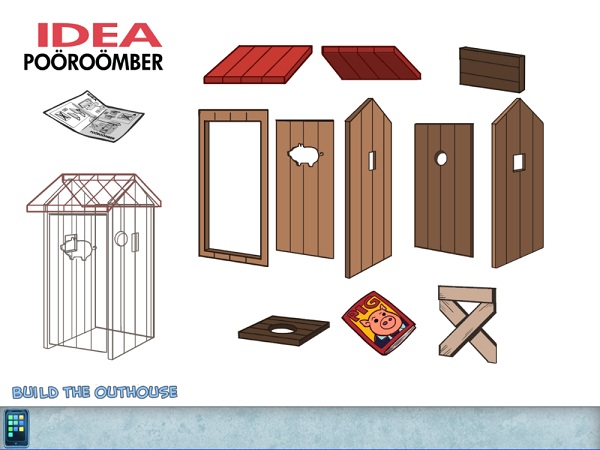 A nice addition to Happily Ever After is that it's not there to punish you, there's no time limit or limit to the hints you can have, if you solve a puzzle incorrectly you can try again, there's no game over screen at all. The developers don't want you to stop playing because the game has now decided there's no time left. The game is there to be played and enjoyed without any frustrations holding you back.
When playing Happily Ever After you may notice a few nods to some great elements of games, particularly influences from DS games. The most noticeable is when solving a puzzle, the game pays homage to the brilliant Professor Layton by providing you with a screen where you wait to find out if you answered correctly. Although my favourite element so far as to be a puzzle you solve for the pigs, finding them their ideal house which just screams Super Mario 64's find Mario mini game from the Nintendo DS.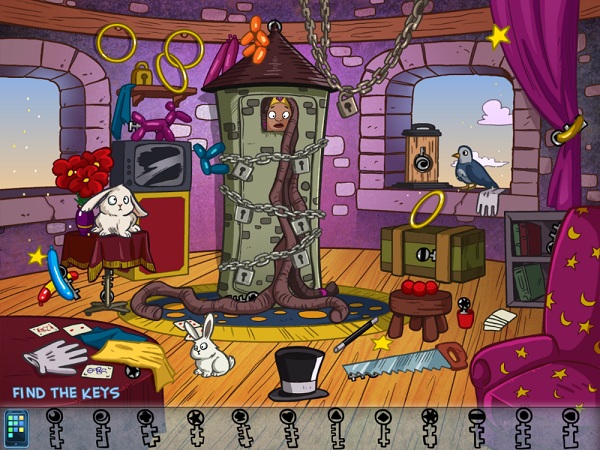 The characters you meet throughout the game are great comical renditions of those we all know from fairytales, my favourite probably has to be Mr BB Wolff the estate agent of Unvelievaville who also secretly poses as the fireman who conveniently is always there to blow down the three pigs house when trying to solve dilemmas that they happen to be in.
Once you've finished the main story, or want a break from the puzzles and finding items there are also an assortment of mini-games on offer for you to play ranging from quickly matching the vegetables under the mattress to chasing down the gingerbreadman.
Overall I really enjoyed the few hours I spent with Happily Ever After, the time just flew by while solving the puzzles, it also helps with the art style is much more appealing, containing cute creatures and nice colour variations. I highly recommend you check it out as it really is a breath of fresh air to the style of game, plus it's a great introduction to the genre for any newcomers.
Happily Ever After is available now for iPad (£2.99) and Mac (£9.99) and will be available shortly for Windows (£9.99). You can try a demo of the PC version as well if you want to give it a go before its release.