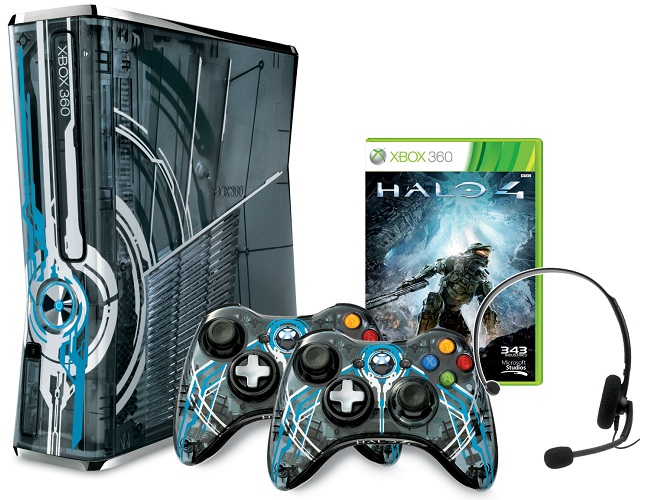 Did you pass up on the Halo 3 and Halo: Reach limited edition Xbox 360 consoles? Well if you did or if you're an avid Halo fan maybe you'd like to buy this fine specimen. As you would expect it's a slim design Xbox 360, sporting an adequate 320GB hard drive with two controllers and a copy of Halo 4.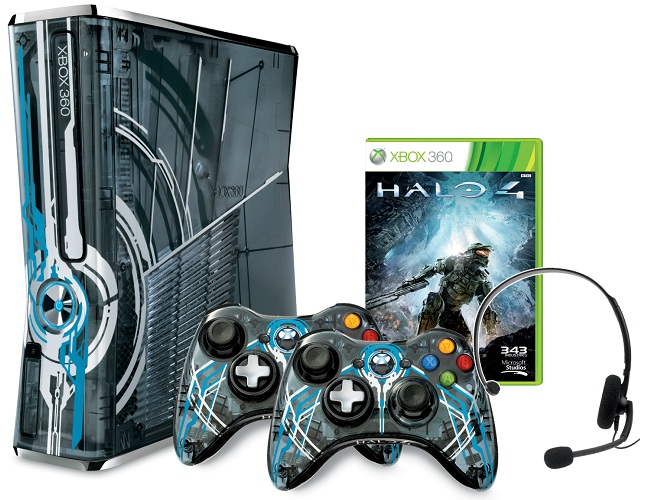 Featuring:

Custom Designed Console
Custom Halo 4 Wireless Controllers with Blue LED lights and a transforming D-pad
320GB HDD
Halo 4 Standard Edition Game
Xbox LIVE code for bonus Halo 4 downloadable content for the game and your avatar
Wired Headset
Custom sounds when the console is turned on and when the Eject button is pushed
You can currently pre-order the console from GAME's website for £269.99 and you can expect to see this limited edition launched alongside Halo 4's release on November 4th this year.
As well as the console you will be able to order a different style of controller that is sold individually and will be available from October. Of course the news most of us were waiting for is the Legendary edition to accompany Halo 4 and continue the Legendary streak that has accompanied the big Halo releases, however sadly it seems 343 are not intending on releasing one.