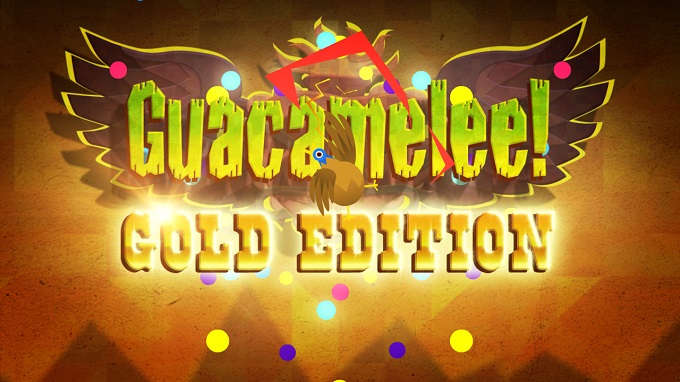 PC Gamers are always winners, no matter what the odds we always come out on top, sure some games don't make it our way, but eventually we get our way, and so true is the case for the brilliantly colourful Guacamelee!
DrinkBox Studios' award-winning action-platformer is now available on Steam with a special Gold Edition that includes the full game and the first two DLC packs, the highly coveted support of Steam trading cards, full Steamworks integration, the ability to remap your keyboard controls, and Steam Workshop support allowing you to create new luchador costumes to share with your friends, now I don't think you could ask for more...
Alright, well to celebrate the launch of the game, DrinkBox are offering a 10% promotion on the price of Gucamelee! and it'll come with a free Steam code for their previous game Tales from Space: Mutant Blobs Attack from now until August 15th.
If you re still not sold, why not check out the new trailer showing off the features of Guacamelee! Gold.
"We were overwhelmed with the highly positive reception we received after launching Guacamelee! on the PlayStation Network. Since then, we've received many requests from Guacamaniacs to bring the game's intense gameplay and vibrant Mexican-themed setting to other platforms," said Graham Smith, Co-Founder of DrinkBox Studios. "Steam was always part of the plan for us so we could bring the game to as many gamers as possible, but seeing the response and support from our fans is what really drove us to push forward onto more platforms and we hope the PC guys love it just as much as their PlayStation counterparts."
Set in and around a small Mexican village, Guacamelee! Is a 2D side scrolling platformer packed to the teeth with brawling-action that takes place between the worlds of the living and the dead inspired by Mexican folklore, making it wonderfully bright and colourful.
Gucamelee! Gold Edition is available now for Windows PC via Steam for the reasonable price of £11.99, and is readily available on the Playstation Network/Playstation Vita for £11.99.