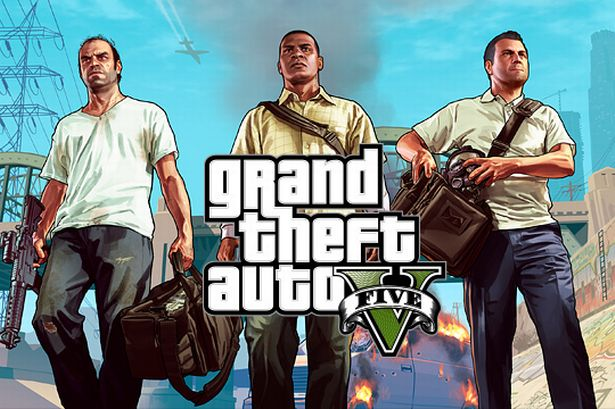 Everyone was waiting for the announcement, well I was anyway, if you happened to purchase the Collector's Edition for Grand Theft Auto IV, then undoubtedly you had your hopes high for Rockstar to deliver with their Grand Theft Auto V Collector's Edition, well it looks like they just might!
Grand Theft Auto V will come in three flavors, Standard, Special Edition or Collector's Edition. The Standard edition is what you expect, a bog standard game. The Special Edition includes a Collectible Steelbook with exclusive artwork, and the elusive Blueprint map, it also comes with 4 bonus digital content packs that allows you to take on Stunt Plane Trials, an ability boost, bonus outfits, tattoos and additional weapons in singleplayer.
But you didn't want to hear about those, you want to know what's in the Collector's Edition! Included in the Collector's Edition is the Special Edition content, as well as a Grand Theft Auto V New Era 9Fifty Snapback Cap with Los Santos embroided on the front and the Rockstar Games logo and GTA V logo on each side. In a similar vein to Grand Theft Auto IV's Collector's Edition, you will get a Security Deposit item, however this time its a bag, including a laser cut logo key.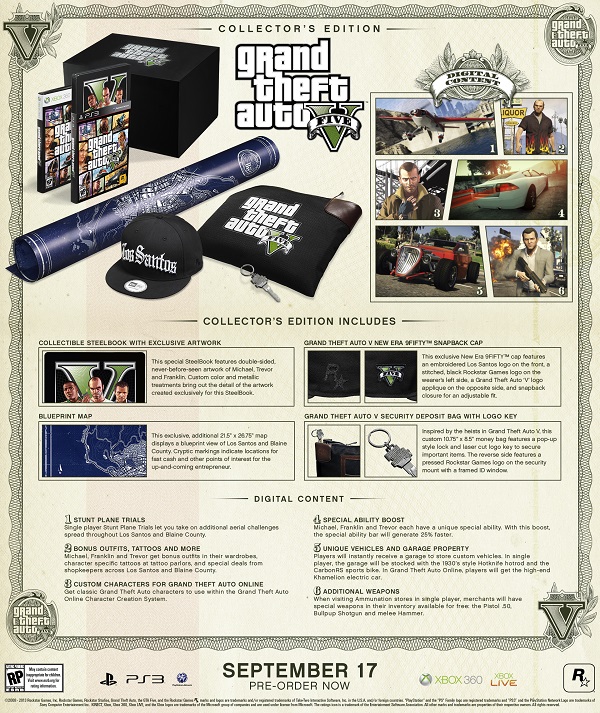 On top of the physical content you also get two extra digital components that include classic Grand Theft Auto characters for use online, Unique Vehicles and Garage properties.
Plus if you pre-order the game, which unfortunately is not yet possible for the Special or Collector's Editions, you will get the pre-order bonus of the Atomic Blimp as an in-game vehicle giving you access to one of the most leisurely aircraft in the Los Santos skies!
Grand Theft Auto V is scheduled for a release September 17th worldwide on Xbox 360 and Playstation 3, a price has been stated for the Collector's Edition which is retailing at £119.99 and can be pre-ordered from GAME and Shopto