German based dtp entertainment have announced today that the highly anticipated adventure game Gray Matter will not only be coming to PC in the fourth quarter of 2010, but it will also be joined by an identical version on the Xbox 360.
Jane Jensen is very excited for Gray Matter to be released on the Xbox 360, Gray Matter will be the first new full-length adventure game by the legendary adventure author since the release of Gabriel Knight 3, and staying true to her style, Gray Matter's story interweaves gruesome incidents with supernatural events.
"With the Xbox 360 release, Gray Matter can reach a broader audience, especially people who don't play PC games very often. I'm very excited to see Gray Matter expanding to other platforms"
In Gray Matter, neurobiologist Dr. David Styles is one of the main characters in the game, who lost his wife in a car accident many years ago, since then he has become a recluse, rarely ever leaving his English Mansion; Dread Hill House. One day, vagabond and street artist; Samantha Everett shows up unexpectedly on his doorstep, coincidentally he is looking for an assistant to help him with his experiments, she signs up, and is required to find six volunteers for an experiment, which begins harmlessly enough, but strange things start to happen, and it is up to Sam to solve the mysteries of Dread Hill House.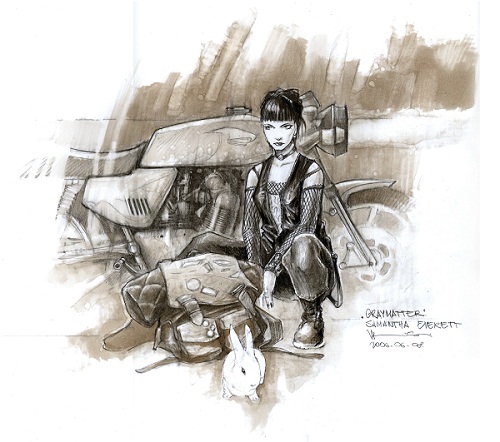 This is great news for adventure games, with such a hugely anticipated title like Gray Matter seeing release on the Xbox 360, perhaps we will see more grace the console, I know I'd love to get gamerscore for all the adventure games I've invested my time into. Gray Matter is being released worldwide during the fourth quarter of 2010 for both Windows PC and Xbox 360.