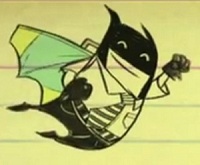 The date was almost upon us, January 10th was set to see the release of Monolith's newest game since F.E.A.R 2, the recently announced but insanely fun Gotham City Impostors.

With a huge increase in following over the recent years Batman is back in thanks to Christopher Nolan's films and Rocksteady's games. Well it's now Monolith's turn to wow the Caped Crusader's fans by taking a spin on the famed Batman Impostors comic.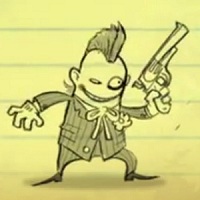 Gotham City Impostors is a brand new download-only multiplayer-first person shooter where up to 12 players fight to become the winning gang, on either the side of the Batz or the Zokerz. You're also allowed to customise your own Impostor's look and weapons throughout the game allowing you to have the wackiest and wildest impostor to shock your friends.

Gotham City Impostors will be available at an undisclosed date in February via the Xbox Live Marketplace, Playstation Network and Games for Windows Live. No prices have been confirmed either but with the visual style and type of game we reckon it'll be closer to the 1200/1600 Microsoft point area.