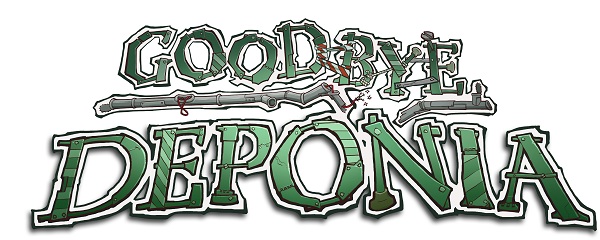 The end of a series always marks a sad time for gamers, some companies just don't know when to stop which can end with some real stinkers, I think there is more than one adventure game that comes to mind when you think of series' that became a little too saturated towards the end of their life, the folks at Daedalic Entertainment know that if you make your series go out with a bang it will be remembered fondly rather than cast aside as the game you will never finish, and what bigger bang than the end of the world? Well its time to say Goodbye Deponia.
Goodbye Deponia is the final chapter in the Deponia trilogy from the infamous adventure game developers at Daedalic Entertainment, if you're unfamiliar with their previous work with such wonderful games like The Whispered World or The Chains of Satinav you can expect a bloody good story and some beautifully hand drawn characters and backgrounds with animations to match, they make the sort of games adventure gamers dream of, and Deponia is a series that many fond LucasArts fans can very easily get on board with.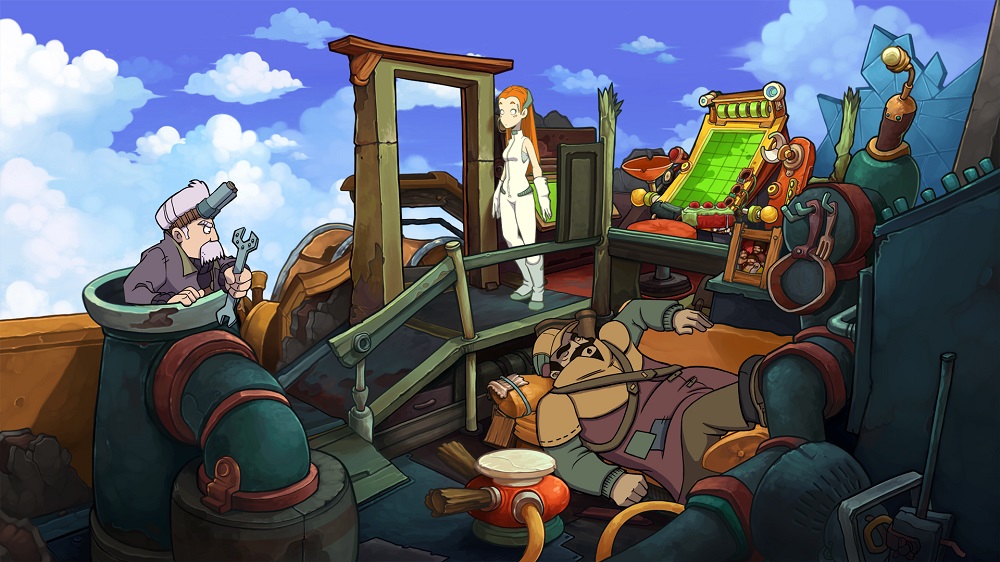 After the last two parts of the trilogy, the question still looms of whether you will be able to save your home planet of Deponia before it is destroyed by the Organon, the only trouble is in Goodbye Deponia you will be controlling the insatiable Rufus, a man so stubborn, so self-obsessed and so moronic he wouldn't understand that the fate of the world may well rest in his clumsy hands, here's hoping he doesn't waste his time attempting to storm the elegant, and fated utopia of Elysium for citizenship again, oh, spoke too soon.
Unfortunately with his one-track mind, before the game even begins you find the logical plans of Chaos on Deponia have turned sour yet again thanks to Rufus' need to get to Elysium; it's a wonder Bozo and the Doc don't just get rid of him when you consider all of the trouble, pain and loss he has put them through, not to mention poor Goal who has even less luck from his hair-brained schemes this time round.
After three brilliantly comedic games, its great to see that Daedalic Entertainment can have a laugh at their own expense, at times Rufus will joke about insane combination puzzles, convoluted solutions and his insistent pranks upon the poor inhabitants of Deponia, so now at least you know they do it on purpose, so guess what! You can expect insane combination puzzles and convoluted solutions a-plenty in Rufus' lastest outing.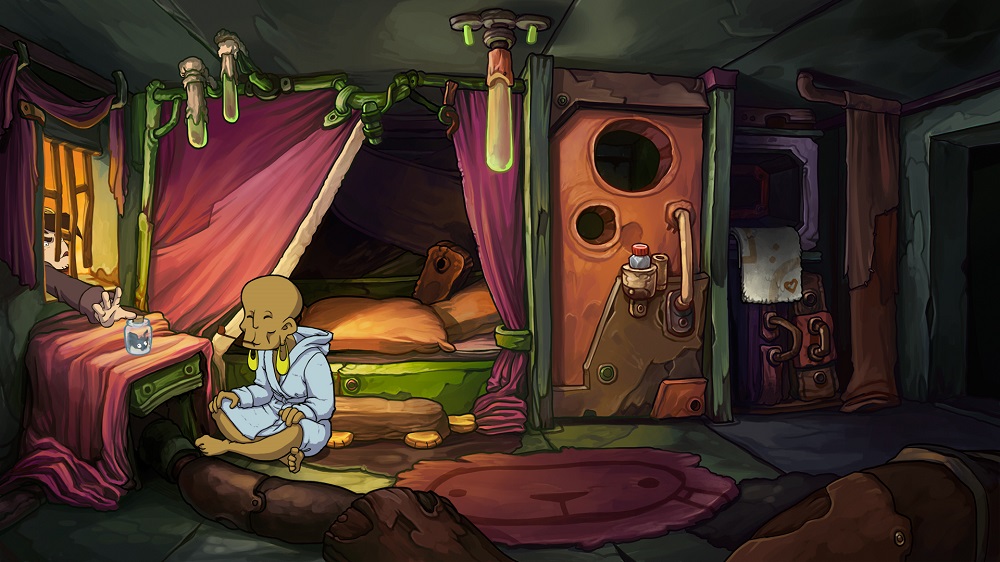 This may of course not be your cup of tea, and it certainly isn't mine, games like The Raven that give a refreshingly intuitive take on the adventure game are by no means a dime a dozen, however Goodbye Deponia does have a saving grace; its hint system, one of Daedalic's token features is their glorious hotspot system that doesn't exactly tell you what to do, but can point you in the right direction, it does this by notifying you of any interactive elements in your current location that you may have missed.
If you're a regular of the series and have thoroughly enjoyed the last two tales in the story, you'll be glad to hear that the catchy jingles of Poki make a return in Goodbye Deponia, however three games in the lyrics are making less and less sense, however no matter what the crazed rambling of a merry Deponian actually are, you can't help but get drawn in with a cheerful huzzah! It's such a simple point of the game, but oh so satisfying in a media that generally shies away from a good old sing-song.
Goodbye Deponia is shaping up to be yet another hi-jinks ensued chapter in the trilogy of Rufus and Goal, unfortunately for those a bit tired of wacky and illogical puzzles you're not going to find much that makes sense in this world, well one or two things will, the rest can only be described as the crazed inner workings of Rufus' mind!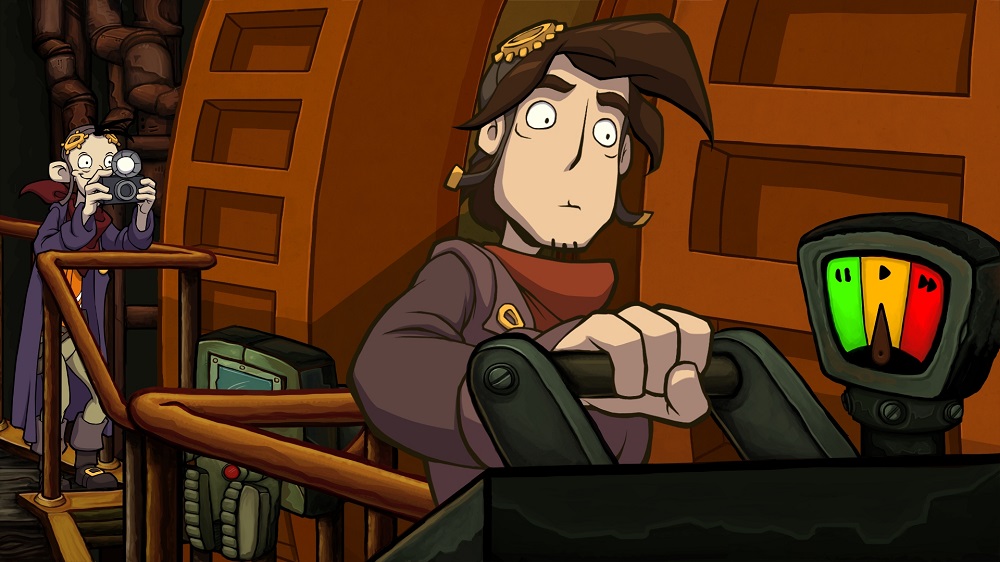 As well as the standard edition of the game, there's also a premium edition available for pre-order that will give players the original soundtrack, concept art, the 'Intro to the World of Deponia' PDF and extracts from Daedalic's animation workbook!
You can pre-order Goodbye Deponia now for the RRP of £16.99 or £19.99 for the Premium Edition, do so before it's release October 18th 2013 and you will receive the prequel Chaos on Deponia for free, with an additional 10% discount!