2K Games and Gearbox have now officially announced the date that many thought would never actually come. That is that Duke Nukem Forever has finally been given an actual release date that they will be sticking to, no more "it'll be coming soon" like you've been hearing for who knows how many years now.
"The moment fans all over the world have been waiting for is almost here," declared Christoph Hartmann, president of 2K. "May 3, 2011 marks Duke's return as he unleashes his brash and brutally honest wit on the world. His return is going to be epic and one that will make video gaming history!"
The Duke as vulgar and macho as he always was is taking the leap to the current generation of consoles and promises not to disappoint; being jam packed with brand new over the top weapons and enormous aliens and of course Duke's ever so precious babes which is of course his one reason for saving the world.
Also if you wanted to get your hands on the demo before it's available for the whole world to play and just you happened to pick up the GOTY edition of Borderlands you should have a membership certificate for the "Duke Nukem Forever Access Club" allowing you exclusive access to the demo once it's available. So make sure to keep your certificate safe and don't go trading in that copy of Borderlands.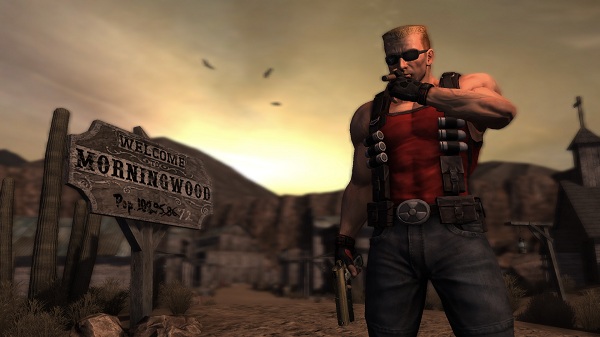 Finally the sequel to the 1996 game Duke Nukem 3D will be gracing the Xbox 360, Playstation 3 and PC on May 3rd 2011. We only hope that in honour of this prestigious game and defining moment in time that they release an epic collector's edition.