Publishers Merge Games have added a little known Indie masterpiece to their 2012 line-up. Gemini Rue the gripping neo noir point and click adventure that we had the pleasure of reviewing, is to be released Feb 10th in a Collector's Edition.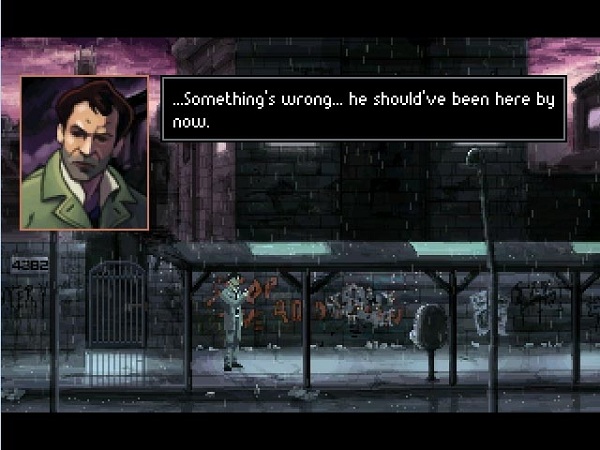 Different to the limited physical boxed copies that were available through pre-purchase from Wadjet Eyes Games, you will receive two extra games from developer Joshua Nuernberger, a soundtrack and poster.
Gemini Rue is a classic example of how a very small team can create an outstanding game. It's unique pixel-drawn backgrounds and atmospheric soundtrack lend to the brilliantly drawn up film noir atmosphere. If you call yourself and adventure gamer it is one game that you have to have played.
The Gemini Rue Collector's Edition will be available from all good retailers for the SRP of £19.95 February 10th, we purchased the physical copy from Wadjet Eye and you cannot stop us supporting the fantastic game by getting our hands on the Collector's Edition also!