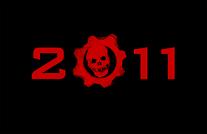 After an unofficial announcement last week, it has now been set in stone that the dramatic conclusion to the Xbox 360's most unforgettable and renowned saga; Gears of War 3 will be taking the gaming world by storm next Spring, when players worldwide will experience the finale to the epic Gears of War trilogy, when it is released April 8th 2011.
The games in the series have already sold more than 12 million units worldwide, let alone novelizations, and toy lines, as well as of course being some of the most popular games played on Xbox LIVE to date. Cliff Bleszinski; Design Director at Epic Games has this to say on the announcement;
When we released 'Gears of War' more than three years ago, we set out to tell the world an unforgettable story of bravery and sacrifice in the face of insurmountable odds, and a year from now, players will get the chance to experience the final chapter in the story of Marcus Fenix and his companions in Delta Squad. This is definitely the biggest and most dramatic chapter yet in the 'Gears of War' saga, and we can't wait to deliver it.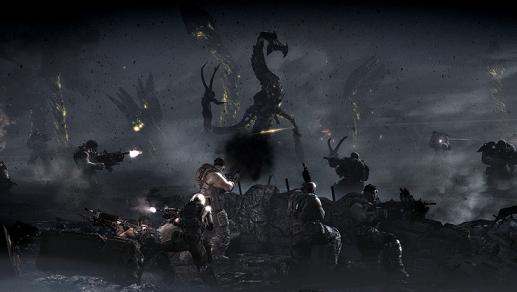 Little information has been unveiled on Gears of War 3, but we are promised a tale of hope, survival and brotherhood that will conclude the story for Gears of War, as Marcus and his team fight to save the human race from extinction.
Also those that check out the 'Ashes to Ashes' trailer (with sadly no David Bowie) you may notice that there is a blonde female solider, no details have been given on her name or backstory, but we're sure more will be announced soon.
Regardless Gears of War 3 is going to be huge, and I know a least a couple of the Gamercast team will be checking it out when it is released next year. If you can't wait that long however, from April 20th 2010, fans will be able to pick up new Avatar items from the Avatar Marketplace including the new COG armor that is introduced in Gears of War 3. The game itself will be released on April 8th 2011, on Xbox 360, nothing has yet been confirmed for a release on Games for Windows.