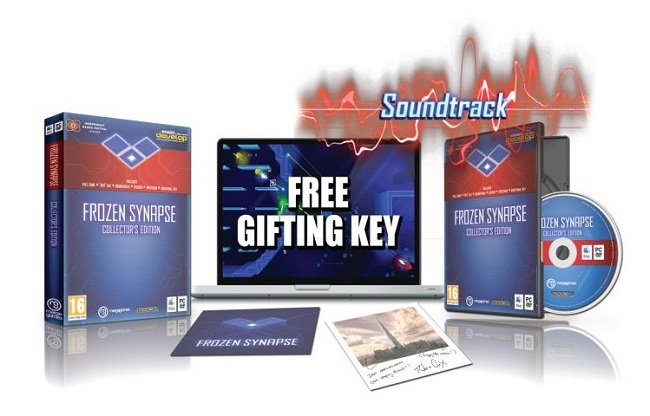 A collaboration between Merge Games and Mode7 is seeing the critically acclaimed Frozen Synapse come to retail stores in the UK in the form of a fancy blue collector's edition!
If you've not heard of them before, Merge Games are the loving publishers that have brought beautiful collectors editions to PC owners with the likes of Gemini Rue, The Binding of Issac, Terraria and Limbo, and the Frozen Synapse CE looks to be heading the same way!
Including in the pack is a sticker, postcard, soundtrack, extra steam gift key, and the elusive RED expansion pack.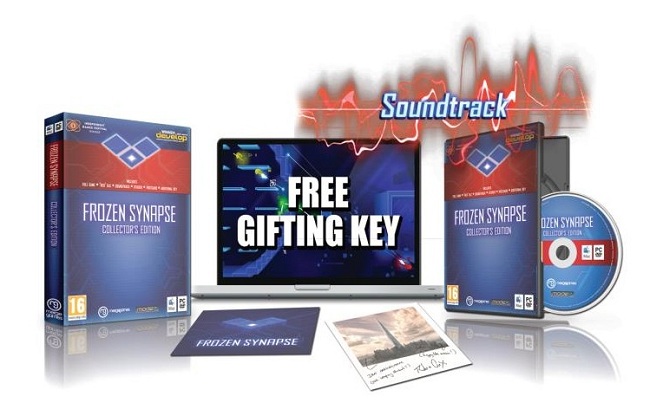 Frozen Synapse is the ultimate tactical strategy on the PC and Mac that brings together turn-based strategy with squad management, you know, the way that the Tom Clancy games used to play! The most important difference with Frozen Synapse to the games you used to enjoy when you were younger is the modern interface, and competitive multiplayer allowing for hours of tactical fun.
The RED expansion included in the Collector's Edition allows full co-op for the single player campaign, with all new single player content, new music tracks and gameplay modifiers for the more advanced tacticians.
Frozen Synapse will be coming to retail September 7th, so why not pre-order the collector's edition now from Merge Games, or if you prefer to get your games for free, be sure to keep an eye on their Facebook page as they will be giving some copies away.