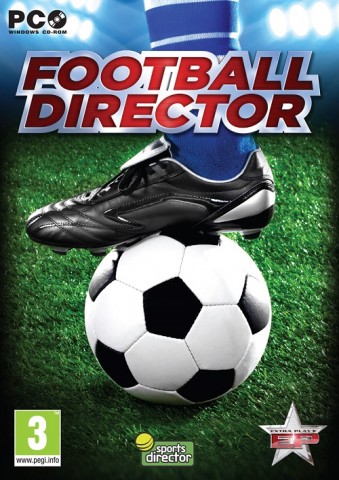 When it comes to management games many may remember the good old days of interactive spreadsheets, years down the line, sports managers have gotten pretty complex, and no more are your screens filled with just numbers and stats, but they lay host to football game quality animations, tutorials and something that the average Joe can pick up and play! So what does Football Director come to the plate offering?
Football Director features over 200 clubs from leagues across England and Europe based around the 2012/2013 season, allowing you to pick a club from the premier league like Chelsea, Sunderland or West Ham to the more down to earth offerings of Leagues 1 and 2 with our personal favourite Southend! In Football Director you can take any one of these clubs to glory, or into the red if you're a little too generous with your club's spending money.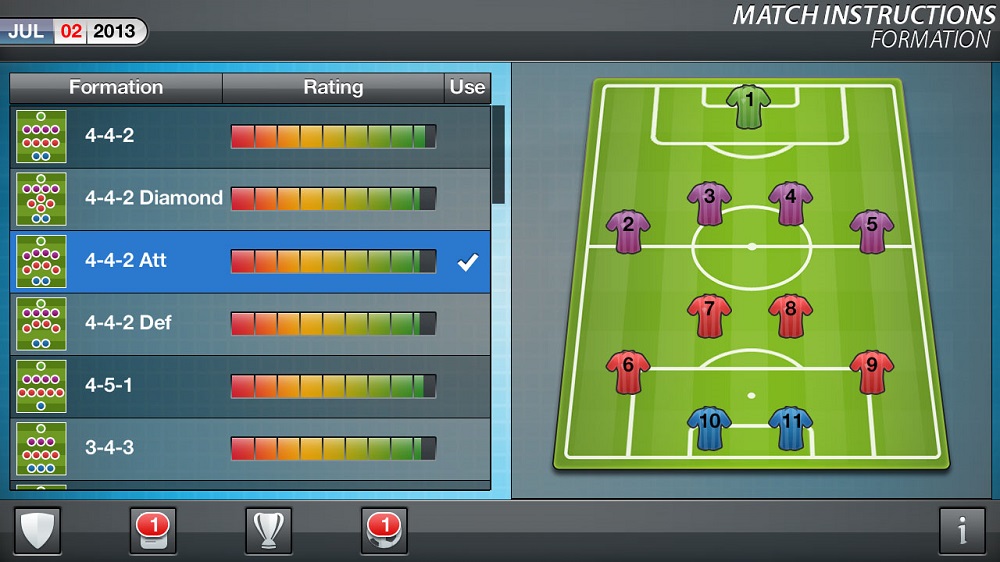 So you've got a team, now what? Well with a set amount of league games already scheduled for you, you'll need to arrange a number of friendly matches to get everyone up to speed, buy, sell and loan players before the transfer window closes and get your club to the absolute top of their game. Traversing around the hub screen you'll find everything reasonably accessible, your main port of call is a number of icons at the bottom of the screen that open drop downs menus that will take you to new screens. As management simulations go, it's all pretty straightforward, and within a few minutes you'll have gotten up to speed with how to manage your formations, tactics and line up, train your squad up and most importantly progress time forwards to the next match, in fact its so user friendly you're unlikely to find yourself lost in menus.
One particularly nifty feature in Football Director is the shortlist, this allows you to keep your eye on any current players that you feel are going to blossom, or ensure you're on-the-ball to snap them up when they become available to buy or loan off their current team, although in order to glean this information you will need to look inside of the shortlist, for some reason their availability is not displayed on the table, bit of a shortcoming that could have been added for the PC version of the game.
I'm going to let you in on a little secret, other than the infamous cycling manager, I've never played a sports management title, especially a football manager, with a love for all of the simulators and strategy tycoons out there the sports manager is one that of late has grown extremely complex, and most games are very different to the simple days of Championship Manager, however with the simplicity of Football Manager you never feel stupid whilst experimenting, and it'll feel just like the old days, but I'll leave you to decide if that's a good or a bad thing.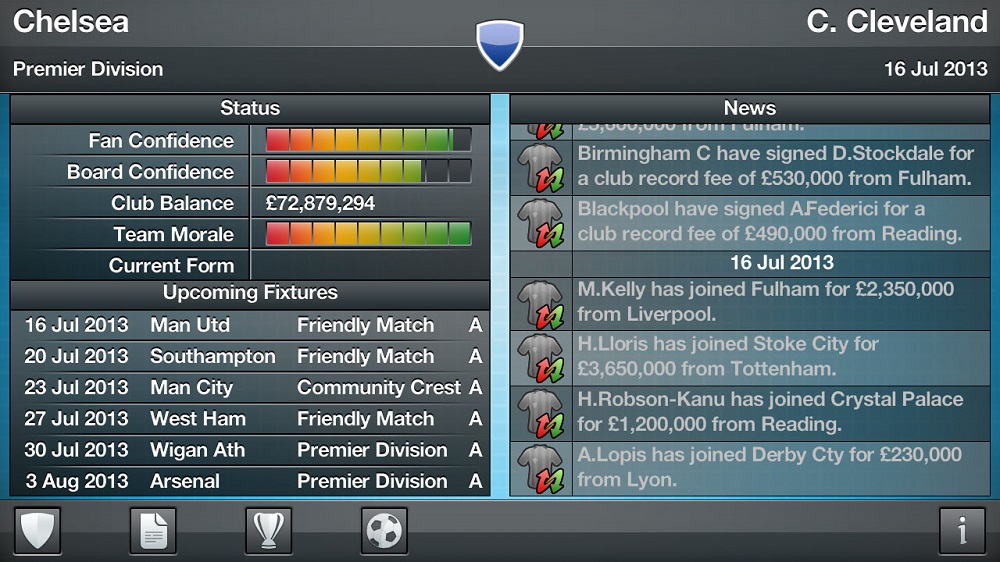 Great news too for fans that like to keep up to date is that Football Director will have regular updates for transfers that do occur, so you can experience the most up-to-date experience as a manager of your favourite team, which unfortunately means if you're a Tottenham Hotspur manager you will be losing Gareth Bale! However not everyone plays a management game for the top stars, the most satisfying career can be had with the youth clubs that the game features, allowing you to nurture wet-behind-the-ear lads into future stars, and exploit them with low wages for a few seasons, that's how it works right?
Something to keep in mind with Football Director is its roots lie in a mobile game, brought to iOS and Android, before the release of Football Manager Handheld it was the most comprehensive and enjoyable sim out there, unfortunately of recent it has been overshadowed by the giant Sega game, which in all fairness doesn't appear to offer anything different. As a mobile game Football Director is fantastic, but despite offering a really good game, it does leave a little to be desired.
What really gets me with Football Director is its match simulation, during a match you can view your player stats to form on-the-ball substitutions, keep an eye on live commentary or watch the game play-out... or rather watch a ball move around the pitch, and when I say move, I mean teleport. It wouldn't bother me so much, but when you look at the almost FIFA style graphics that management games bundle into their match simulation these days, in a small budget football manager such as Football Director you'd hope for something akin to Nintendo World Cup on the Gameboy, in the present state there just isn't enough to immerse you into 'the beautiful game' that you'll spend a lot of your time observing.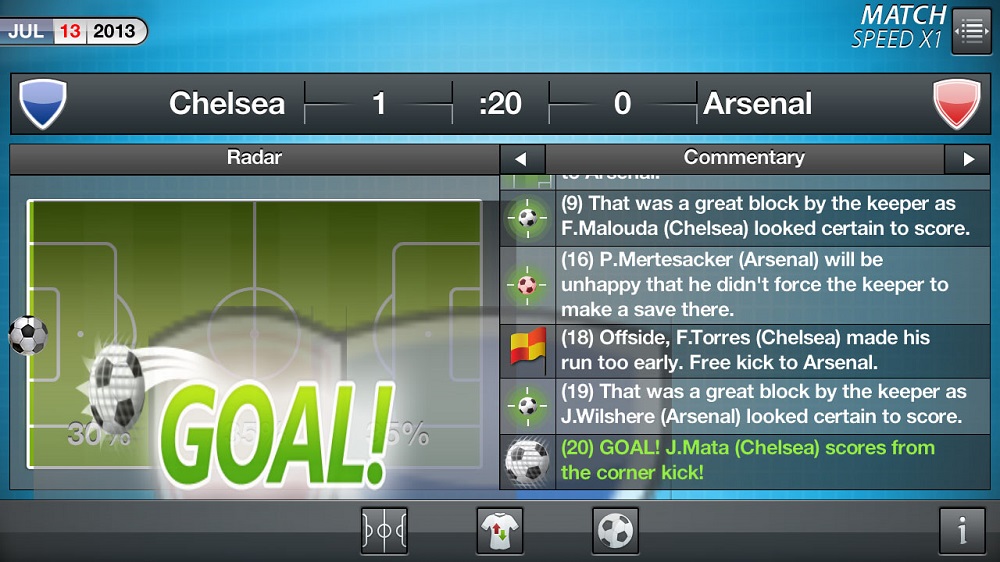 If you're looking to break into sports management games or perhaps you just want a straightforward football manager, Football Director is a fantastic start; however its lack of finesse may ward some off when you compare it to the other games currently on the market.

Football Director is available now in all good stores that still stock PC, and most online retailers, as part of Excalibur Publishing's Extra Play range you can pick it up for £9.99.