Square Enix have announced today that they are finally making a remake of the much loved Final Fantasy VII, finally fans of the game will shut up, and live content for the rest of their lives as they finally play the game that they have held so dear in glorious 1080p HD. Named Final Fantasy VII Re: Birth, it is not a full-on faithful remake,.
"Many fans love Final Fantasy VII, however when you compare it to our latest titles, it just doesn't stand up, so we've had to make a few changes here and there," Yoichi Wada, CEO, "However I feel that when fans see the changes that we have made, they will appreciate them just as we do."
Contrary to popular speculation, this long awaited title will be coming exclusively to the Xbox 360 in the form of an Xbox Live Arcade title, Square Enix have said that they made the deal with Microsoft in a bid to enhance Xbox 360 sales in Japan after Final Fantasy XIII was drastically undersold on the popular Western console.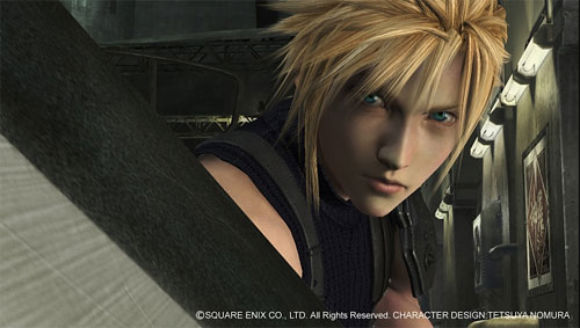 To be fair, I couldn't really give a damn, it will be nice to see the game re-vamped in HD, but it's a bit stale after 14 years, it's just a surprise that with the amount of fans and critical acclaim that the particular game has, that they didn't decide to make it any sooner.
Not only will Xbox 360 owners be able to play the RPG that practically started it all, but Microsoft are also releasing a set of Avatar costumes in conjunction with the release, details on these costumes are as of yet under wraps, but we all know that Barret's prosthetic Gatling Gun and Cloud's Broad Sword are on the list of must-haves.
Final Fantasy VII Re: Birth will see release on Xbox Live Arcade August 24th, and the premium Avatar items will be available for purchase from the Avatar Marketplace August 18th. As of yet, there is no confirmation that it will be seeing release on the Playstation 3 or Playstation Network service, however it will undoubtedly be shown at this year's E3.