Lace Mamba Global has announced that they will be releasing a retail version of the critically acclaimed eco simulation Fate of the World - Tipping Point on January 27th 2012, and will not only include the full game, but all of the DLC packs released so far.
Fate of the World is the sequel to the popular award winning BBC Climate Challenge game, and puts the future of the world into your hands. The game features a set of scenarios that covers the next 200 years based on the latest science and climate models as researched by the Oxford University. Players are required to balance the protection of the Earth's resources and climate whilst fulfilling the needs of an ever-growing population that demands more food, power and living space at every avenue possible.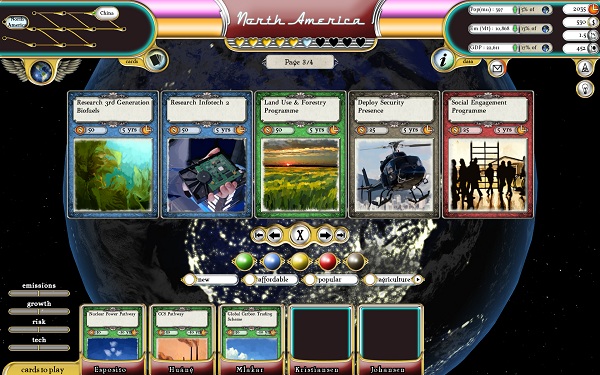 Fate of the World - Tipping Point includes the extra content packs; Earth Day, Cornucopia, Migration Expansion and Denial Mission in this retail Deluxe Edition. Possibly the most impressive aspect of Fate of the World is those behind it; with the Oxford-based dev team Red Redemption with David Bishop on hand to write the script, as well as Richard Jacques' musical composition, this is one serious game that anyone can sink their teeth into.
Fate of the World - Tipping Point will be available across retail stores worldwide, starting in the UK from January 27th 2012 for the RRP of £19.99.