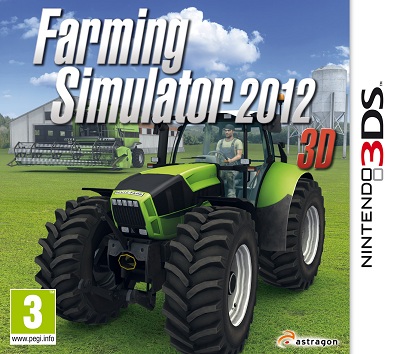 Back at Gamescom last year, GIANTS Software were showing off their best selling sim; Farming Simulator in action on the 3DS, Excalibur Publishing have just released a trailer showing off the simulator in all its glory in what could be 3D on your handheld console!

" frameborder="0" allowfullscreen>Alright so this is not going to be a replacement for Farming Simulator, it does not offer the multiplayer capabilites of the original, nor does it offer such a large landscape to farm. However what it does offer looks very impressive; and with a host of machinery literally in your hands it stands to be the most comprehensive non-train/flight based simulator available on a console.

Farming Simulator 2012 3D still allows the player free-roam of their own farm with a full working day/night cycle, the ability to hire help on the farm, cultivate your fields, sell your harvest, and everything that a true farming enthusiast loves. Farming Simulator 2012 3D is scheduled for a release March 30th exclusively on the Nintendo 3DS, simulator fans now you have a reason to own a 3DS!