Just like all Farming Simulator's in the past, Farming Simulator 2011 is returning for a Platinum Edition this year with added features, and vehicles on top of the 2011 experience, that includes the ability to farm online with your friends.
Farming Simulator 2011 is one of the best selling simulation titles of last year and allows you to don the role of a young farmer, allowing you to experience the varied daily life on a farm including crop farming and livestock care using an array of argricultural equipment.
New to the Platinum Edition is some slightly greener options for your farming, including Bio-Gas Plants, Bee Houses, Solar Plants, Wind Energy Plants and Green Houses so you can get that little bit closer to nature.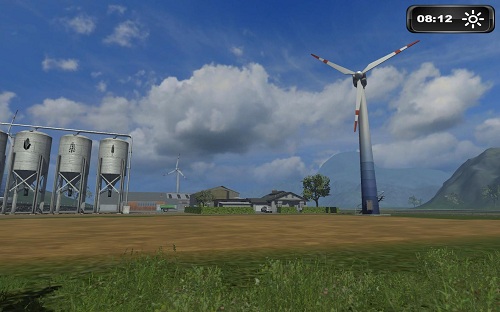 However, if you don't want to farm bees and become the greenest farmer around, exclusive to the Platinum Edition is the Bergmann Shuttle 900K large silage wagon, among many other new types of equipment with licensing from machine manufactures such as DEUTZ-FAHR, KRONE, HORSCH, PÖTTINGER and VOGEL & NOOT.
Farming Simulator 2011 Platinum is scheduled for a release October 14th, and much like Farming Simulator 2009, owners of the game will be able to upgrade to the Platinum Edition for £14.99, so you needn't miss out on all the extras. Unfortunately you'll have to wait that little bit longer if you already own it, and those wishing to upgrade will have to wait until October 21st.