Excalibur Publishing have gone and shown that there are still many possibilities in the realm of simulation games to be explored as they announce two new titles to please those that enjoy the outdoor life rather than the suburban environments of their soon to be released Police Simulator and Demolition Company.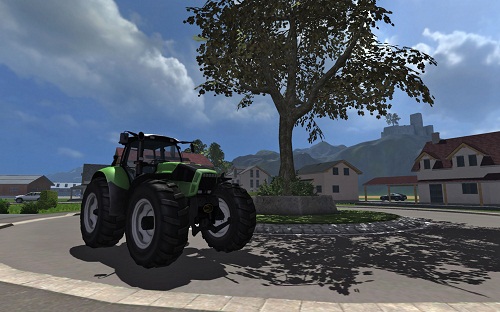 First of the two titles is Farming Simulator 2011, successor to the hugely popular Farming Simulator 2009, brought to you by Astragon and GIANTS, Farming Simulator 2011 goes the extra mile to creating a highly detailed farming simulation that will please simulator fans to no-end.
Just like in Farming Simulator 2009 you will be tasked with running a farm by earning the necessary funds to upgrade your machinery to greatness, 2011 will contain even more detailed vehicles and equipment than its predecessor, as well as a host of new features including cows!
However the most exciting feature announced is that Farming Simulator 2011 will support a multiplayer mode, which will allow players to manage their farm with the help of their friends over the internet or via local networks, making it possibly the first big simulation title to be available in multiplayer.
Including vehicles licensed from the leading manufactures of agricultural equipment such as DEUTZ-FAHR, KRONE, HORSCH, PÖTTINGER and VOGEL and NOOT, farming aficionados will be completely in their element as they navigate through the open world in the machinery they appreciate, Farming Simulator 2009 set a very high bar, hopefully there will be an even bigger engaging world to explore.
Farming Simulator is a massive title, and most simulator fans may need to upgrade their computers in order to play, to check out the specifications that Farming Simulator 2011 will require, check them out on Excalibur's website.
If farming isn't your thing and you prefer to tend to smaller fixtures of land then perhaps Garden Simulator will be for you, players will be able to shape their own garden by growing a variety of flowers, fruits and vegetables, brought to life on your computer in 3D.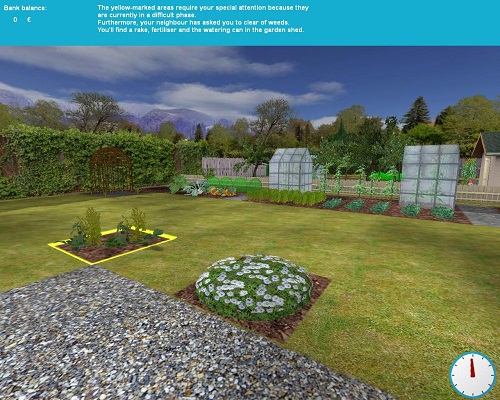 Sick of the British weather ruining your crop? With over 40 tools, plants and decorative objects the possibilities are endless as you shape and mould your virtual garden at will, come rain or shine. Players will have the option of following the career mode that will contain multiple missions earning income to appease your gardening wiles with a bit of a challenge, however you will also have the choice to tend your garden freely without the constraints of competitive gaming.
However not even your virtual garden will be safe from natural threats, as Garden Simulator contains a sophisticated weather system, and dreaded pests such as snails and moles, hopefully you'll be able to sit and watch them munch away at your prized azaleas, after all, snails need to eat too!
Garden Simulator -while not as highly anticipated as Farming Simulator 2011- looks to be a comparably interesting simulation, there may not be the machinery that interests most simulator aficionados, however a garden of ultimate possibilities will be the perfect relaxing title to wash your rainy days away.
Farming Simulator 2011 has been given a release date for November 5th this year, and Garden Simulator a release of October 15th both will be available exclusively for Windows.