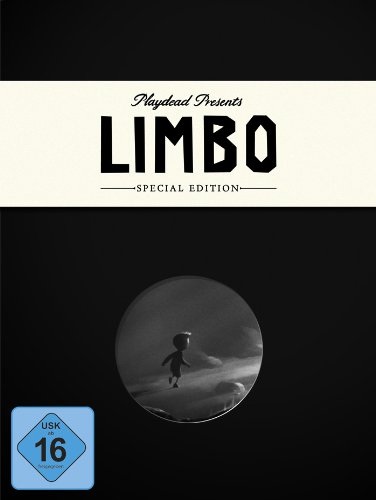 Limbo was released back in 2010 on Xbox Live Arcade, it was then later in 2011 released on PSN and Steam. Well that was all quite some time ago now, and I'd presume most people have played it through or at least given it a bit of a play. Well Playdead's first game isn't done with releases yet as it's now got one more to go.
Almost out of the blue you can now pre-order a physical copy of Limbo which comes with a few little extras and in some great packaging.
The Game (DRM free) in a digipack
Soundtrack
3D-Glasses (for added 3D modes)
Art cards
Sticker
Free Steam-Key
Sadly at the moment it isn't available for pre-order in many places, and as it comes out on March 15th there isn't that much time left either. So if you're impatient like me you can pre-order it off Amazon.de and pay around £18.59 for this lovely collector's edition, plus a steam key to give to any friends who haven't given it a go yet.
I hadn't actually finished Limbo until very recently, I'd gotten stuck and left it since the day it came out, but I'm very happy I went back to finish it. If you're a fan of Limbo this is definitely a collector's edition for you, and if you haven't finished it yet it's not a very long game, so go back to it and give it a little time!