It's that announcement Fallout fans have been waiting for; today Bethesda have announced the Fallout: New Vegas collector's edition that will be available on Xbox 360, Playstation 3 and Games for Windows.
Gamercast fell in love with their last collector's edition, in fact I think in total we must have three of them! In addition to the game, this collector's edition is set to include;
"Lucky 7" poker chips. Each of the seven poker chips represents chips from the major gambling establishments found on the New Vegas strip.

A fully customised Fallout: New Vegas deck of cards, each card in the pack has been uniquely illustrated to depict characters and factions found within the game.

A recreation of the game's highly coveted "Lucky 38" platinum chip.

A hardcover graphic novel "All Roads", that tells the story of some of the characters and events that lead up to Fallout: New Vegas.

'The Making of Fallout: New Vegas' DVD.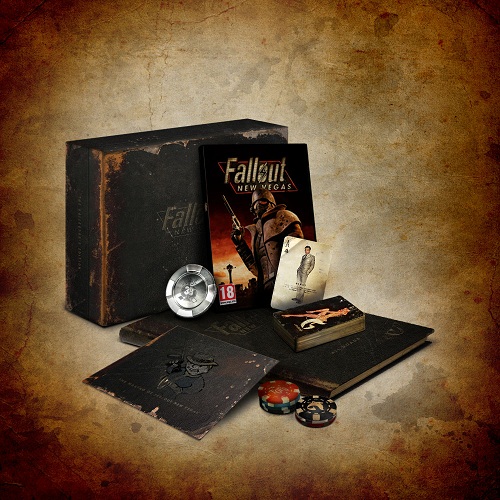 Fallout: New Vegas is the follow-up to the 2008 Game of the Year Fallout 3, and takes all the action, humour and post-apocalyptic grit that the series is best known for. Fallout: New Vegas is set for release this Autumn 2010 for Xbox 360, Playstation 3, and Windows, expect pre-orders to start being taken on the collector's editions in the coming weeks.