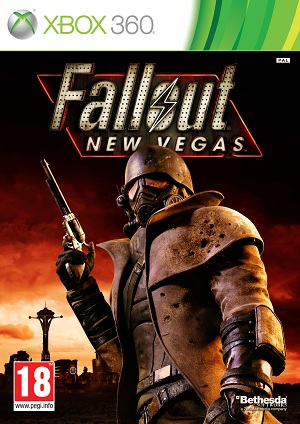 We love the Fallout series at Gamercast, in fact its one series that has really stood the test of time, and doesn't suck. So we weren't surprised to find out that Fallout: New Vegas was the fantastic gritty experience that we expected it to be, and neither were we surprised of the amazing news just released by Bethesda.
The first downloadable content for Fallout: New Vegas will be available exclusively on Xbox Live from December 21st. In Dead Money you are the victim of a raw deal and will need to work alongside three captured wastelanders to recover the treasure of the Sierra Madre Casino, with new terrain, foes and choices Dead Money will be a brilliant beginning to what is hopefully a torrent of DLC for the brilliant open world game.
Dead Money sounds as though it will be Bethesda's usual DLC much like Mothership Zeta or Shivering Isles that takes place in a location isolated from the main game itself, which is somewhat disappointing, however gamers are already primed and ready for a new outing in the post-apocalyptic wastelands of Vegas and we are sure that Dead Money will be exactly what we need.
Dead Money will be available December 21st on Xbox Live for 800 MS Points, so far no announcements have been made of whether or not the DLC will be available for the PSN in the near future, just watch this space.