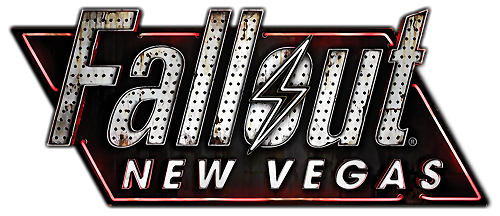 Just when you were about to trade in your worn out copy of Fallout: New Vegas, Bethesda have announced a slew of DLC for it to revitalise your interest with three downloadable content packs for the upcoming months on Xbox 360, Playstation 3 and Windows.
The first of three; Honest Hearts will be released May 17th for Xbox 360 and Windows, and May 18th for Playstation 3, and takes you on an expedition to the wilderness of Utah's Zion National Park. Things go horribly wrong when your caravan is ambushed by a tribal raiding band, forcing you to find your way back to the Mojave whilst becoming embroiled in a war between tribes and a conflict between a New Canaanite missionary and the mysterious Burned Man, asking you to determine the fate of Zion.
In June, Old World Blues will see you discover how some of the Mojave's mutated monsters came to be when you are kidnapped for a lab experiment. So get ready to scour the Pre-War research centres of the Big Empty in search of technology to turn on your kidnappers, or perhaps they are worth more to you on your side, than dead.
The final pack is Lonesome Road which will be available in July and will bring the courier's story to a possible close as you are contacted by the original Courier Six, a man called Ulysses who promises to answer why... but only after taking one last job, a job that will take you into the depths of the hurricane-swept canyons of the Divide, the road to which no one has ever survived.
All of the downloadable packs for Fallout: New Vegas will be available to download via Xbox Live, Playstation Network, Steam and Direct2Drive for 800 Microsoft Points, and £7.49 respectively, more information on the packs will be sure to follow as they come closer to release.