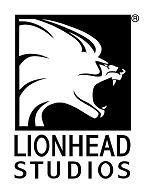 So with all the E3 announcements Lionhead Studios illustrious Fable III has finally been given a release date. There wasn't much new news given on the title in the Microsoft E3 press conference other than a new trailer for E3 and Peter Molyneux slating it as an Xbox 360 exclusive, even though there was confirmation of a Windows release not so long ago when the collector's edition of the game was also announced. We hope that this time round the collector's edition of the game doesn't get cancelled and will see the light of day, as it would be nice to get an actual collector's edition out of the great team at Lionhead.
The date Fable III should be hitting stores on October 26th in the US, and we would presume that means the UK would get the game on the 29th of October. That is of course if the release date doesn't slip. Also be sure to check out the trailer below as it's looking much better that its predecessor.
There was however no idication to if this will be the date for the Windows version, however from previous announcements it would indicate they are both being released around the same dates.