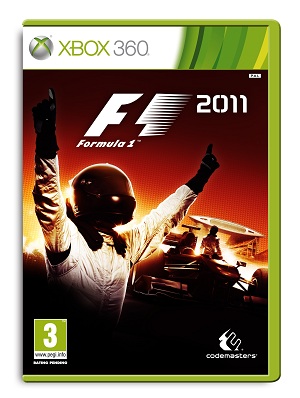 As the Drivers line up for the start of the 2011 season, Codemasters have announced that the follow-up to its award winning Formula 1 2010 will hit stores on September 23rd. This year's offering will be based around the 2011 season and will feature the debut of the Indian GP (and the return of the Nürburgring), just like F1 2010, gamers will get the bonus of being able to drive the newest circuit in India before the real drivers hit the track in October.
Codemasters are currently offering fans of the Formula One games the chance to visit their studio in Birmingham by simply asking them a question via yotube. One lucky person will get to meet the team, ask them a host of questions and even be the first to play F1 2011. All you have to do is check out their Facebook page for more information on securing your chance to win.
After giving the game the tagline "Be the driver, live the life, go compete" indicates a bigger focus on multiplayer. This year's offering is promising a wide range of technical and gameplay advancements on and off track to expand the experience created for last year's game.
F1 2011 is set for a release of September 23rd, Codemasters have also announced it will see release on PS3, Xbox 360 and PC with versions for the 3DS and Sony's Next Generation Portable (NGP) system to follow at a later date.