Excalibur Publishing are bringing three new simulators straight to their Extra Play range that allows simulator fans a new experience or a classic title at an affordable price, so if you like accidents, mining or fishing, you're in luck.
Since the days of GTA III many of us have wished for an ambulance simulator, well I always have, so first up is Emergency Ambulance Simulator, allowing you to take on the role of a skilled paramedic and transport people across the city as you respond to emergency calls within a split second. You'll need to work against the clock to reach your casualties as soon as possible, whilst also putting your driving skills to the test, so don't go running any pedestrians over!
With a full career mode that includes simple routine illnesses or accidents, and disasters you'll have your hands full, if you're into carrier sims, what better position than an Ambulance driver, least your customers don't complain much.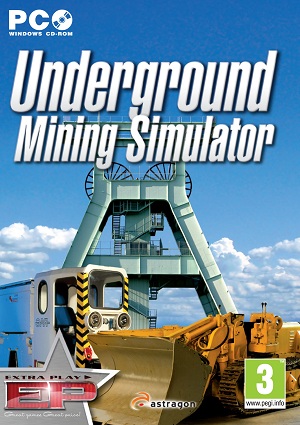 It doesn't take too long for new digger games to come around, and this latest exploration into the much loved vehicles is Underground Mining Simulator that allows you to descend into the depths of the earth as a miner extracting coal, iron, salt and gold using both explosives and state-of-the-art drilling equipment.
With a career mode made up of over 20 missions you'll be able to expand your business with upgrades to your equipment and new machinery to reach your precious deposits, whilst digger simulators tend to be the more arduous of sims, complete with an actual goal, underground mining may well prove to be a pretty addictive task, who knows.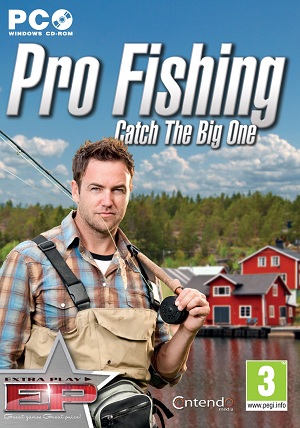 The last release is a tricky one, left in the void of arcade and simulation is Pro Fishing — Catch the Big One where you will visit 60 different landscapes, lakes and rivers across the United Kingdom, The Netherlands, South Africa, New Zealand and Australia.
With your rod, reel and bait in tow prepare to catch a huge variety of fish each with different behaviour to guarantee as realistic an experience as possible without a force feedback controller. Cast off in a diverse range of weathers, day or night, and choose between hi-tech fish-finding technology and good old standard fish food, and as your experience grows you'll be able to upgrade all manner of your gear; reels, lines, even specialist bait.
All three titles are new releases, and to be fair they've got another up their sleeve in the coming months that I've been waiting for a long time in the UK to see a release.
Emergency Ambulance, Underground Mining and Pro Fishing Simulator will all be available February 24th in all good retailers for £9.99 each.