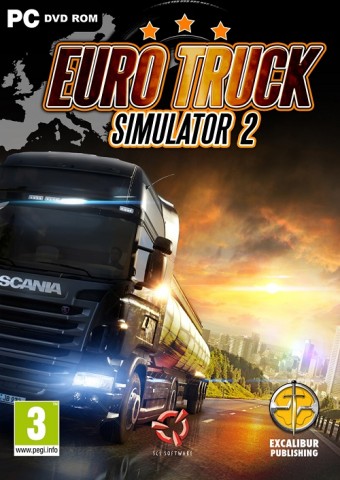 SCS Software are without a doubt the authority on truck simulators, and with good reason, after all they're the most experienced developers within the small sector of the simulator with their 18 Wheels of Steel series and European Trucking games they dominate the field, so it's an understatement to say that Euro Truck Simulator 2 was one of the most anticipated vehicular simulators to hit the market this year, because it is, and it's probably one of the best simulators you are going to play for a while!
So the life of a trucker is not very interesting you say? Well it might not appeal to all, but what makes Euro Truck Simulator 2 so authentic is not only does it simulate the career of a truck driver, but it simulates driving a truck as realistically as possible thanks to the complete customisation on the control of your truck including a variety of different gear boxes including simple automatic transmission, true h-shifting or our favourite; sequential alongside a host of control options, and it supports keyboard and mouse, most gamepads and those pricey steering wheels that you thought had gone to waste.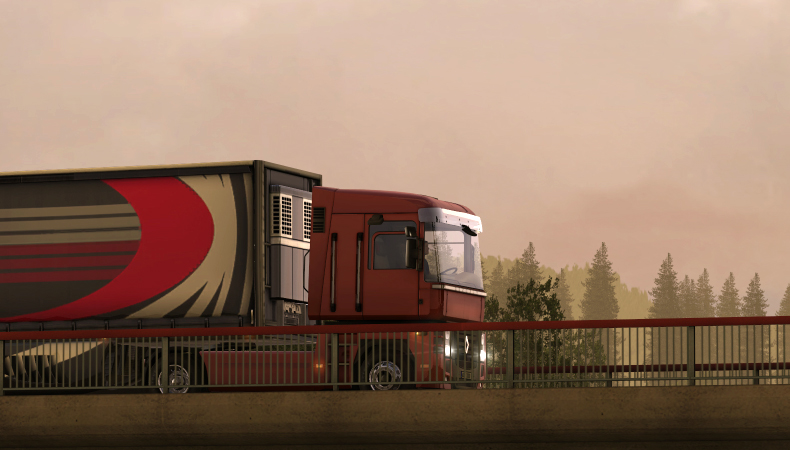 Now simulators never win awards for originality and innovation, after all everyone's day-to-day life consists of repetition, and the gameplay of the game is drive your goods from point A to point B, however it's the rewarding journey on your way that is the beauty of the game. After starting up your own company you are unfortunately limited with what you can do, and you are stuck carrying out contracts for other companies until you have the money to buy your own truck where you will unlock the full extent of the game with freedrive, so if you wish to explore Europe, hire drivers and take on the fully authentic trucking experience that the game offers, you need to go in for the long haul — see what we did there?
Now bringing your own business up in the world is not cheap, and the most basic of 18 wheelers will set you back just shy of €100,000 so you need to invest a lot of time in the game, well, that or take out a quick fix, risky loan, however the climb to reaching enough dosh for a truck is by no means a grind, and in fact if you are a fan of trucking simulators, you're guaranteed to have the time of your life raising the funds to finance your company, and in honesty, it makes that first job in your own truck, hooking up your trailer that much sweeter.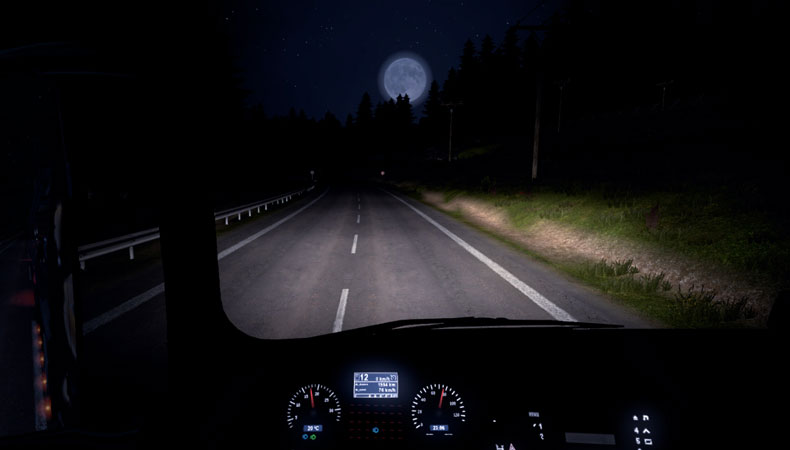 As usual the beauty is in the detail with Euro Truck Simulator 2, and each truck has been recorded and recreated with the upmost care, and whilst you drive around over 60 European cities you realise just how stunning the game's engine is. Whilst the physics do feel a little off, you can feel the difference of weight between your empty truck and with a trailer in tow, so beware, because if you aren't careful, you will overturn your goods attempting to scream round a u-turn at 50mph.
Quite possibly the best feature of the game really raises the bar on authenticity, and its as simple a feature at your in-cab radio. SCS have allowed you to live stream radio stations from across Europe, after all, long hauls are just as long as they say, and a three to five hour trek in a truck can get a little boring, but, when combined with the likes of funradio.sk or Dubplate.fm the hours just drift by as you truck your way around Europe, don't worry though, there is a certain degree of time compression, you won't really be driving across Europe.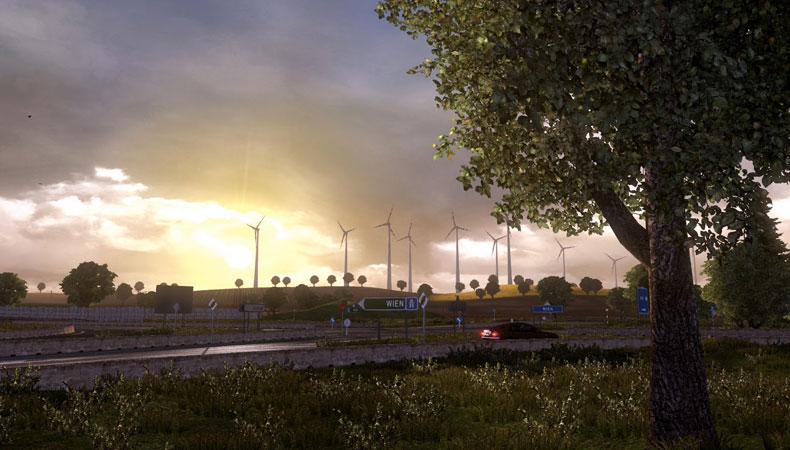 Aside from hauling goods around, there is a whole other side to the game, because what Euro Truck Simulator 2 hands you is practically a living and breathing recreation of Europe. Ok, so we still don't have dynamic road-side accidents, or road works popping up out of nowhere, and the traffic is still a little finicky, but what we are given is break-takingly beautiful, and even when you are driving across the M25 or the A2, there isn't a stretch of road that will grate on you.
On top of driving simulation, business management and colossal exploration experience, Euro Truck Simulator 2 also features a roleplaying levelling system that acquires experience from the jobs you carry out, parking bonuses and certain job bonuses. All of that xp funnels into levels that allow you to increase your expertise in certain skill areas that permit you to take longer jobs, carry more expensive cargo and even become more fuel efficient, and not only will you level, but hired drivers will follow the same skill tree, and you can guide the type of training that you wish them to undertake.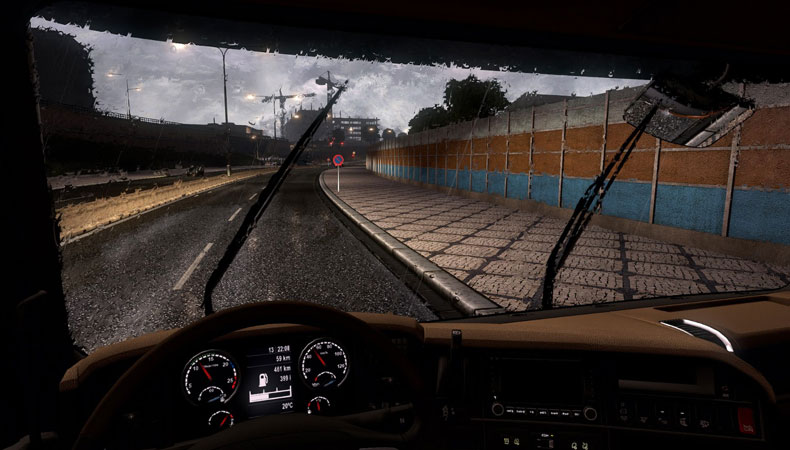 As trucking simulators go it is unsurprising that Euro Truck Simulator 2 has set the bar for the subsection of the genre, not only have SCS made an absolutely beautiful game, it is THE simulator that you need to own this year, sure the game has its flaws here and there, but the amount of enjoyment that you will garner from the game is insurmountable!

Euro Truck Simulator 2 is available now in all good retailers and online stores for the SRP of £24.99, and if you want to see it come to Steam, be sure to vote it up to be greenlit!