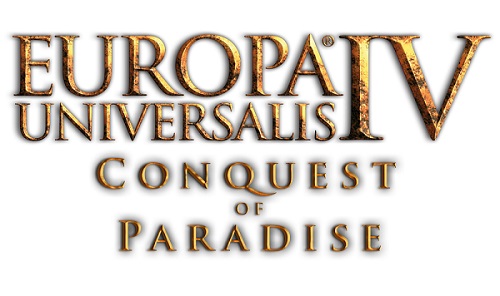 Your Conquest of Paradise is almost here as Paradox Interactive have released a new pre-order trailer for the first expansion to Europa Universalis IV; Conquest of Paradise.
The new expansion for Europa Universalis IV opens up the brave new world more than ever before, allowing you to send your ships off to the west to discover a completely randomised American continent where no playthrough will ever be the same!
Europa Universalis IV: Conquest of Paradise not only makes it possible for you to play as a Native American nation and master unique national ideas, buildings and events, but you may also take on a Colonial Nation and declare colonial war, I just hope I can live in peace for a few years before my land gets forcibly taken from me!
If you want to read up more on the expansion Paradox Development Studio love a good developer diary which you can peruse on their forums, alternatively they've just released a new video diary on the new colonial states mechanic.
The Conquest of Paradise expansion is scheduled for a release January 14th and requires the base game of the fantastically grand strategy Europa Universalis IV in order to play, both the expansion and the game are available on Windows PC, Mac and Linux, and you can pre-purchase the expansion now on Steam.