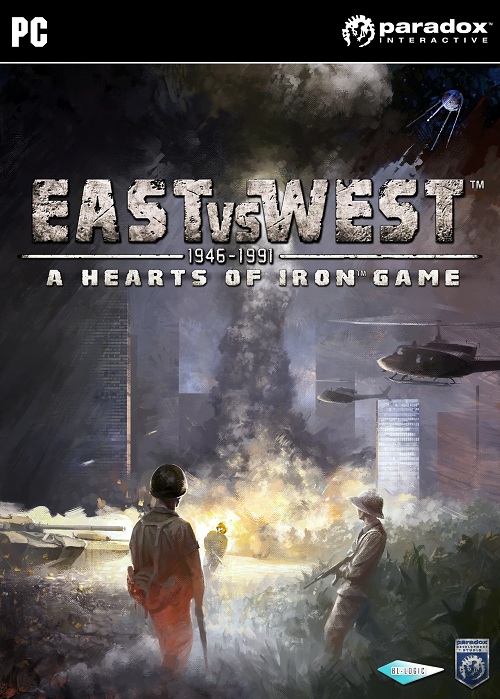 Paradox Interactive have announced a new Hearts of Iron Game bringing a yet another historical challenge to the table in East vs. West: A Hearts of Iron Game, a brand new grand strategy that takes you through four decades of fear from 1946 to 1991, bringing the conflict much closer to our time.
In East vs. West: A Hearts of Iron Game you can take control of ANY nation in the Post-World War II Era and expand the influence of your nation whilst the tension rises using Diplomacy, Politics, Economy and Espionage to influence the policies of other nations or outsmart the others with the new economical system.
The rich 3D topographic map allows for deep strategy amidst a flexible technology system that lets you give your nation technological superiority and nuclear supremacy to as historically accurate as you like, or perhaps you want to change history? Well then you may take part in the arms race, wage war, control the land, air and sea and crush your enemies.
East vs. West: A Hearts of Iron Game is scheduled for a release during Q2 of 2013 for Windows PC, whilst the trailer only teases for now, we're sure there'll be some developer diaries along soon to dive into all of the fantastic features of this intriguing game.