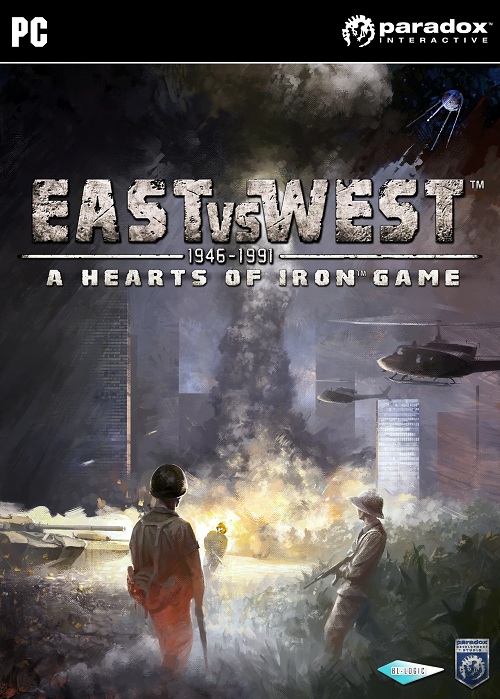 Paradox Development Studio and BL-Logic have revealed to the world how they plan on taking on the challenge of the Cold War, well rather how they plan on bringing it to life in their new grand strategy East vs. West: A Hearts of Iron Game.
In the first development diary you can read up about how project lead Lennart Berg focuses on what this new Heart of Iron spin-off is all about;
Did your parents ever tell you that you would grow up to become a prominent, illustrious leader? Has that not happened yet? Never fear! The developers of East vs. West would like to welcome you to the Executive Branch! East vs. West: A Hearts of Iron Game will let you control a nation during the recent past, leading it through the remarkable time of the Cold War. Nuclear weapons, politics, the space race, spies, guerrilla warfare and the delicate art of diplomacy, this is not a game, THIS is personal.
To accompany the first of what will hopefully be many development diaries, Paradox have released a new trailer introducing strategy fans to the concept of East vs. West: A Hearts of Iron Game.

" frameborder="0" allowfullscreen>ast vs. West: A Hearts of Iron Game you can take control of ANY nation in the Post-World War II Era and expand the influence of your nation whilst the tension rises using Diplomacy, Politics, Economy and Espionage to influence the policies of other nations or outsmart the others with the new economical system.

The rich 3D topographic map allows for deep strategy amidst a flexible technology system that lets you give your nation technological superiority and nuclear supremacy to as historically accurate as you like, or perhaps you want to change history? Well then you may take part in the arms race, wage war, control the land, air and sea and crush your enemies.

East vs. West: A Hearts of Iron Game is scheduled for a release during Q2 of 2013 for Windows PC.