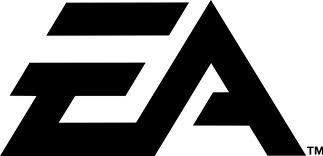 Electronic Arts' rhetoric for this years conference was the extension of a users experience when a game is purchased, so that its not just about 'the game you bought, but the place you got'. This rings true with two of the publishers' announcements of what was apparently ten games from ten great developers, however John Riccitiello appears to have lost the ability to count as they showcased over ten titles this year, unless of course he is not including pre-existing titles, but then why make a big deal about them otherwise.
Similar to Microsoft's conference, EA are focusing on existing IPs as well as revisiting a few others. However what the big time publisher did deliver was a new surprising announcement, however unfortunately much like Microsoft they showcased it with a very short teaser trailer. A new Dungeon Keeper? Theme Hospital? Mass Effect 4? No, much to the surprise of many, the EA Sports label now own the license for the hugely popular UFC, this came of course with the related news that THQ have apparently closed their UFC studio.
However EA's biggest guns were without a doubt its core shooters; Dead Space 3, Medal of Honor: Warfighter and Crysis 3 that showed that EA definitely still have a myriad of shooters to compare with the likes of the multi-million dollar franchise Call of Duty.
Whilst Dead Space 3 does look a little more action based than previous games, the brutal and visceral combat is back with a vengeance in the newest instalment in the massive franchise that has caught the hearts and minds of gamers across the world, at the conference we got to observe a live demo of the cooperative mode in play, it looks alright, hopefully it has enough of a bone chilling atmosphere to back up its legacy, however, generally co-operative play is not very scary when you know you are not the only person there. Dead Space 3 was fully confirmed for a release of February 2013.
Then from the gritty pirate enclave of Somalia in Medal of Honor: Warfighter to the urban rainforest of Crysis 3 both shooters prove that EA still hold some fantastically realistic games in their hand, and whilst it may not be Black Ops 2, Warfighter's multiplayer mode Global Warfighter definitely looks to have a lot of potential with its varied classes based on Tier 1 fighters from around the world. Similarly Crysis 3 looks stupendous, and Crytek promise the true sandbox experience of the original alongside the new fancy bow, however unfortunately the demo did make the game seem heavily scripted. Medal of Honor is due for release October 23rd 2012 and Crysis 3; February 2013.
Unfortunately very little focus was made on Maxis' rebirth of the SimCity franchise except for a couple of gameplay trailers showing off pretty much what we've seen and heard before, so we're holding high hopes that we may be able to see more of it in the coming days, but with the very small focus of PC at E3 its looking doubtful.
Jump to the next page for:
EA keeping their current games up to date, EA Sports and Need for Speed: Most Wanted